Syria
Syrian Army raises national flag in Quneitra as Israeli military watches from afar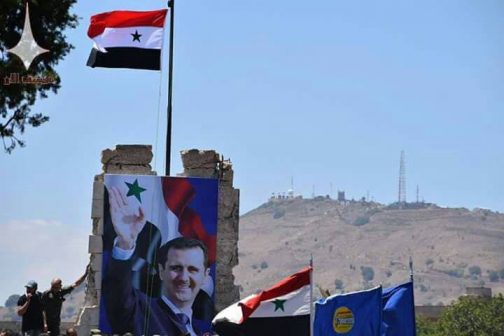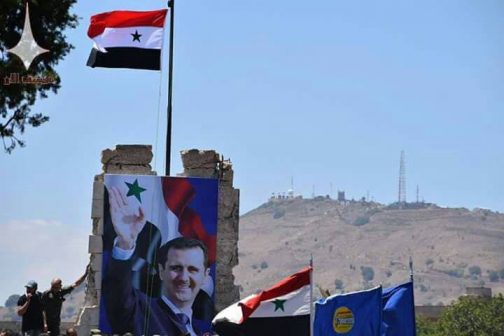 The Syrian Arab Army (SAA) held a flag raising ceremony in the recently liberated city of Quneitra, today, following the withdrawal of all militant groups from the provincial capital.
The SAA raised their national flag in Quneitra city's Tahrir Square, which is the famous location where former President Hafez Al-Assad was pictured greeting Syrians after the 1973 October War (var. Yom Kippur War/Ramadan War).
While the Syrian Army was raising their flag over Tahrir Square, the Israeli military could be seen looking down on the ceremony from their observation post to the west of Quneitra city.
Quneitra city is located directly east of the occupied Golan Heights; it was an important front-line area during the 1967 and 1973 wars.
Since the withdrawal of the militant groups from Quneitra city, the Syrian Arab Army has managed to impose control over several other towns around the provincial capital.
The Syrian Arab Army is now working to clear the Yarmouk Basin region, which is partially under the occupation of the Islamic State affiliated Jaysh Khaled bin Walid forces.