Syria
Syrian Army Recaptures Tal Khattab in the Al-Ghaab Plains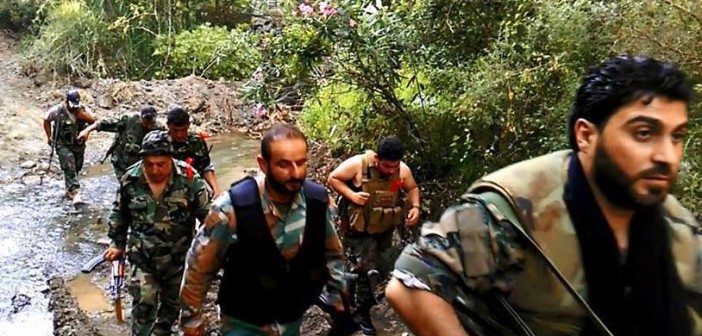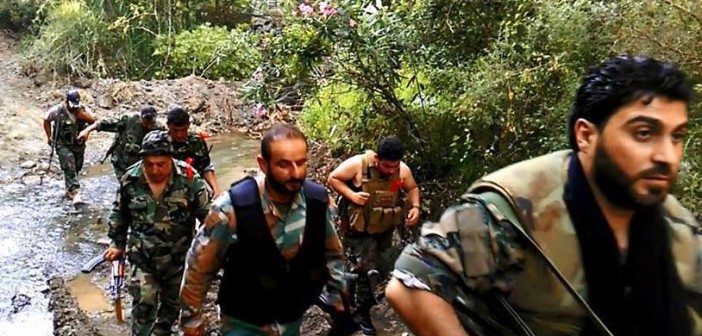 On Wednesday night, the militants from the Syrian Al-Qaeda group "Jabhat Al-Nusra" – in coordination with Harakat Ahrar Al-Sham and Jund Al-Aqsa – launched another offensive at the Al-Ghaab Plains; this time, to recapture the territory that they conceded to the Syrian Armed Forces three weeks ago during a successful counter-offensive near the town of Zeyzoun.
The offensive began at 9:30 P.M. (Damascus Time) on Wednesday night, when a large contingent of fighters from Jabhat Al-Nusra, Harakat Ahrar Al-Sham, and Jund Al-Aqsa attacked (in unison) the Syrian Arab Army's 87th Brigade of the 11th Tank Division at Tal Khattab, resulting in the capture of the aforementioned hill after a series of fierce clashes between the two opposing parties.
Following the capture of Tal Khattab, the militants from Jabhat Al-Nusra attempted to push further west towards the strategic hilltop at Tal A'our; however, the Syrian Armed Forces entrenched at this hill in the Al-Ghaab Plains were unmoved by the ferocious enemy attack, as they repelled the militants after a brief encounter at the eastern perimeter of Tal A'our.
With Jabhat Al-Nusra failing to breach their defenses at Tal A'our, the Syrian Arab Army's 87th Brigade – in coordination with the 45th Regiment of the 1st Armored Division – launched a counter-assault to retake Tal Khattab from the conglomerate of Al-Qaeda affiliates; this resulted in the recapture of Tal Khattab and the hills surrounding this area before sunrise on Thursday morning.