Syria
Syrian Army Regains Control of New Regions in Northern Hama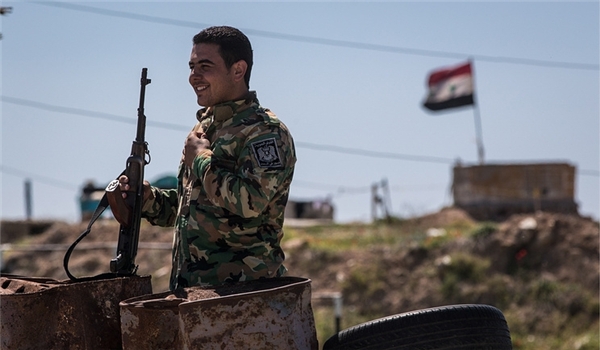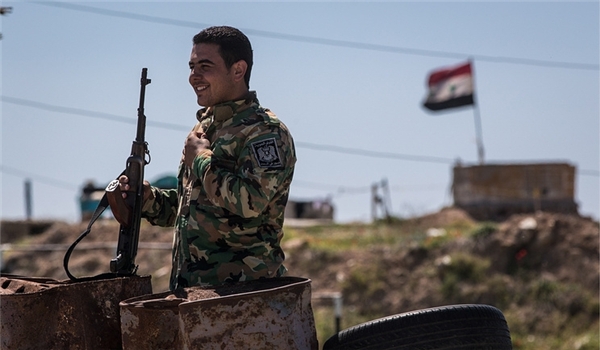 The Syrian army forces won back control of a new region in Northeastern Hama during military operations against the al-Nusra Front (Tahrir al-Sham Hay'at or the Levant Liberation Board) terrorist group on Thursday.
The army units engaged in heavy clashes with the al-Nusra terrorists at borders between the two provinces of Hama and Idlib, retaking control of the village of al-Forkeh.
Also, the artillery units of the Syrian army targeted the al-Nusra Front's moves in Western Salamiyeh last night, leaving tens of terrorists dead and wounded.
In a relevant development on Wednesday, the Syrian Army troops pushed the al-Nusra Front back from more territories in Northern Hama, coming further close to the Hama province's administrative border with terrorist-held province of Idlib in Northwestern Syria, field sources confirmed.
The sources said that the army forces captured a number of regions in Northern Hama, including Mosheirefeh Abu Lefeh, Jubb al-Jamlan, Rasm Abu Mayal, deployed in regions parallel to Idlib's border.
The sources further said that tens of al-Nusra have been killed in the army operation in Northern Hama, backed up by the heavy fire of artillery units and Syrian Air Forces' attacks.
The sources added that the army is planning to continue its operation to capture Abu al-Dhuhour airbase in Eastern Idlib.