Syria
Syrian Army Regains Control over Strategic Regions in Badiya, Hama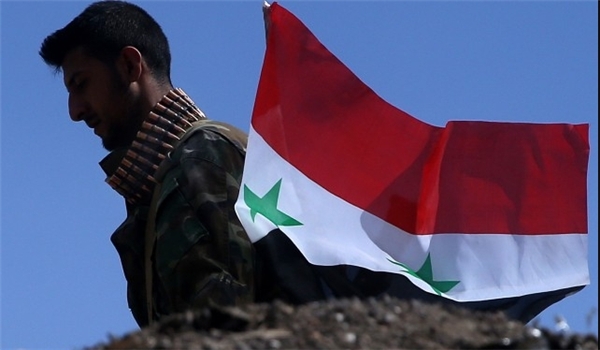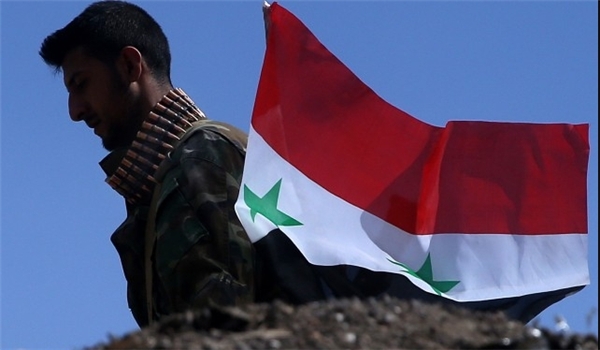 The Syrian army, supported by the popular forces, seized back control of the most important regions and heights in Badiya region in Hama, pushing the fleeing ISIL terrorists to the deeper points.
The Syrian army's advance was made in the most important triangle in Central Syria which includes the Eastern parts of Hama, the Western parts of Raqqa and the Northern parts of Homs while the ISIL has not yet succeeded in opening a supply route in the region.
Also, field sources said that the ISIL has started its attacks in the region since one month ago and members of the terrorist group have concentrated in Aqirabat, Abu Hanaya and Qabibat villages which have common borders with Tal al-Tout, Aqarib, Eastern Berry and Western Berry villages.
They added that the Syrian army has retaken the highly strategic districts in the region which are considered as a key along with Tal al-Tout heights to monitor tens of kilometers of regions in which forces, artillery and machineguns are deployed.
The sources said that the ISIL was trying to gain control of Tal al-Tout region near the dense forests to be able to hide, but the army could purge the terrorists of the large forest without sustaining any damages and toll.
They added that tens of terrorists were killed in the heights of the region and the vehicles of those who were trying to flee, were destroyed. The army also seized a large number of chests full of machineguns and bombs from the militants.
Battlefield sources said on Wednesday that the Syrian fighter jets hit hard the terrorists' military positions and gathering centers in al-Salamiyeh region in Hama province.
"The Syrian warplanes pounded the fortifications and gathering centers of the terrorists in the Northern part of Oqeirbat road and East of al-Mofaker village in Hama province," unnamed battlefield sources said.
Scores of terrorists were killed and injured in fierce clashes with the Syrian army.
Several machinegun-equipped military vehicles of the terrorists were destroyed in Salamiyeh region.