Syria
Syrian Army Regains Strategic Areas in Al-Qusayr, Damascus Countryside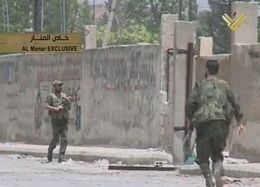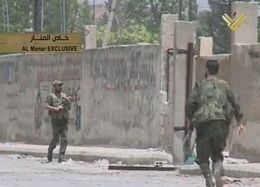 The Syrian army regained on Wednesday strategic towns of Bayt Sahem and Sydi Mikdad in Damascus countryside as it recaptured the strategic airport of Daba'a in the area of al-Qusayr.
Al-Manar correspondent in Damascus countryside reported that the Syrian Army targeted the hideouts of the foreign-backed militants in Bayt Sahem and Sydi Mikdad inflicting heavy losses upon them.
He said that the area of Bayt Sahem was for several months earlier a bastion for the armed groups in which they stage through sniper activity and launch mortar shells on the neighboring Jermana area.
"Syrian Army entered Bayt Sahem as it delivered several blows to the armed groups there," our correspondent Jaafar Mhanna said.
"The Syrian Army is adopting the policy of multi-front. As it staged operation in Bayt Seham, it seized the area of Sydi Mikdad in a bid to cut off the routes that supply the militants who are in the area of Sayyida Zeinab in Damascus countryside."
Daba'a Airport in the Hand of Syrian Army
On the other hand, the Syrian Army also captured the airport of Daba'a in al-Qusayr area, inflicting huge losses upon the armed groups there.
"The Syrian Arab Army completely regained the land of the Daba'a airport. It's also chasing the militants who fled to the neighboring areas," al-Manar correspondent in al-Qusayr, Hamza al-Hajj Hasan said.
Al-Manar also broadcast video showing corpses of the militants who were killed during the battle which lasted for several hours in the airport.
Our correspondent talked to one of the Syrian commanders who were during the battle. The commander confirmed the Army's control of the area, saying that the situation there was good and secure.
He said that the Syrian army arrested several militants, noting that the both the killed and the arrested militants included foreigners.
"Daba'a airport is strategic since it separates the northern towns of al-Qusayr from the city itself," the Syrian commander told our correspondent.