Syria
Syrian Army Repels Terrorists' Heavy Attack in Hama Province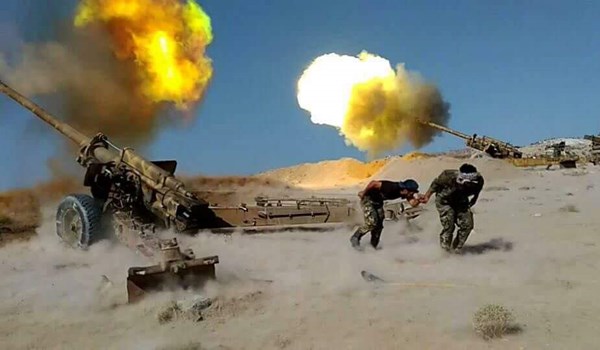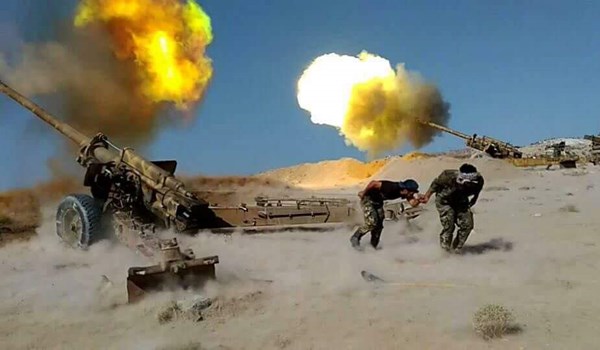 The Syrian Army troops opened heavy fire at terrorists' movements in Northern Hama and managed to fend off their offensive on Wednesday, inflicting major losses on the militants.
The Syrian Army's missile and artillery units opened heavy fire at a group of terrorists in the village of Atshan in Northern Hama, repelling their attack on the government forces' positons.
Other artillery units pounded terrorists' strongholds in the town of al-Latamina in Northern Hama, inflicting major damage on them.
Terrorists suffered heavy casualties in the failed attack and pulled the remaining pockets of gunmen from the battlefield.
Earlier today, the Russian Defense Ministry's Center for Reconciliation of Opposing Sides in Syria registered several ceasefire violations in the Syrian provinces of Lattakia and Hama over the past 24 hours.
"Despite the ceasefire regime being established throughout the country, there are still cases of ceasefire regime violation by illegal armed formations in the Idlib de-escalation zone. Over the past day they attacked Tall-Bazzam, and Maan (two times) in Hama province, and Ikko in Lattakia province," the bulletin read, Sputnik reported.
"The Russian Center for Reconciliation of Opposing Sides urges leaders of illegal armed formations operating in the Idlib de-escalation zone to cease hostilities and move towards peaceful settlement of the situation in areas they occupy," the bulletin read.
Russia, alongside Iran and Turkey, is a guarantor of the ceasefire in Syria, while Moscow has also been assisting Damascus both through supporting the struggle against terrorist groups, operating in the country, and providing humanitarian aid to the residents of the crisis-torn country.