Syria
Syrian Army Repels Terrorists' Offensive in Eastern Damascus Again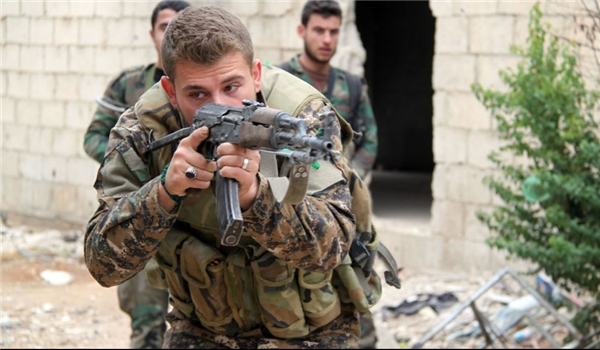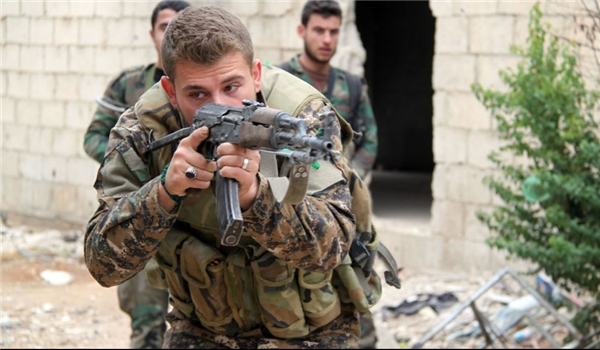 The Syrian army forces, supported by the air force, repulsed terrorists' attacks on their vital positions in Eastern Ghouta of Damascus for the second consecutive day.
The army troops continued clashes with the terrorists near their positions in the town of Harasta in Eastern Damascus, warding off their offensives again.
Meantime, the Syrian fighter jets heavily pounded the militants' bases and moves in Harasta and Modira regions.
Also, the army's artillery units targeted the terrorists' positions in the region.
A military source underlined that the attacks were launched with the participation of a large number of terrorists, and said they couldn't enter the army's positions.
Also, in Western Damascus, the Syrian army forces engaged in heavy clashes with the militants who had attacked the army's new positions in Hineh plain field and the hills near the towns of Kafar Hour and Beit Saber from Beit Jin and adjacent farms, repelling their offensive.
Also, on Wednesday, the Syrian army troops engaged in fierce clashes with terrorists in Eastern Ghouta, fending off their heavy offensive.
The army men warded off terrorists' offensive on the pro-government forces' positions in the town of Harasta, killing tens of militants and destroying their equipment.
The Syrian Army troops stormed again the positions of Al-Nusra Front (Tahrir al-Sham Hay'at or the Levant Liberation Board) in Eastern Ghouta on Monday, and seized control over several positions.
The army men, backed up by the missile and artillery units, continued to hit the Al-Nusra positions and imposed full control over several positions in Jobar region South of al-Manasher square.