Syria
Syrian Army, Resistance Forces Further Advance in Bordering Heights with Lebanon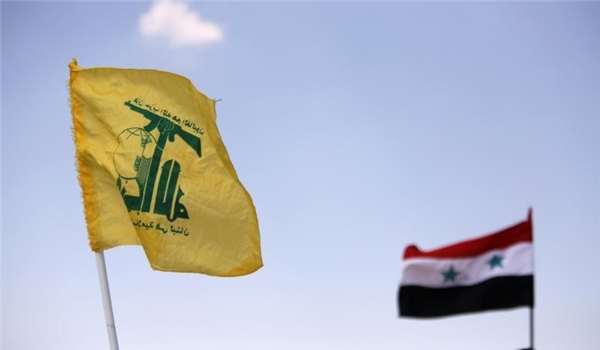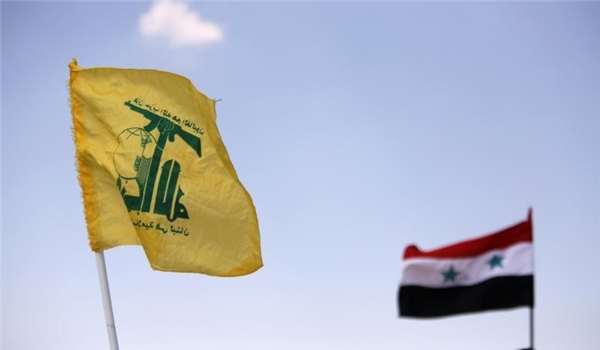 The Syrian army and Hezbollah resistance forces advanced in several new regions on the fifth day of their military operations in the bordering heights of Lebanon.
The army and resistance forces could regain control of Qorneh Shobat al-Bahsa hill in al-Jarajir heights after heavy and direct clashes with the ISIL terrorists in the Southern front on Thursday.
They could also retake control of Qab Ismail and Shobat Harfoush regions in al-Barij heights in the Eastern front.
Meantime, the Syrian fighter jets targeted the terrorists' positions in Halimeh Qareh and al-Qaris heights as well as the two passageways of Martibeh and al-Roumiyat.
Also, the Syrian army and Hezbollah resistance forces blew up one of the command centers operating under ISIL Emir Mowaffaq al-Jarban in al-Hamayel region in the Southern parts of San Fikha passageway.
The resistance forces also could take back a large number of the Lebanese army's military vehicles which had been seized by the ISIL in Wadi San Fikha region.
Also, the Syrian army troops and the Lebanese Hezbollah fighters pushed ISIL back from nearly 45sq/km of area in the heights along the two countries' border on the fourth day of their joint operation against terrorists on Wednesday.
The pro-government forces, backed up by artillery and missile units and country's Air Force, continued to advance against ISIL in the Western Qalamoun region from the Northern, Eastern and Southern flanks and managed to impose control over a 44sq/km area.
The army and Hezbollah forces operating in the Eastern flank advanced from San Fikha-Mosul heights Westward and joined their comrades advancing from Ajloun al-Kabir heights in al-Rasi towards South, a field source said, adding that the government forces later took control over the San Fikha passageway that links al-Brij heights in Syria to al-Qa'a heights in Lebanon.
The army and resistance forces further won control over the regions of Tal Satouf, Wadi al-Soqour, Sho'abh Ali Amin, Qala al-Hamam, Wadi al-Zoweitineh, Morafa Harf al-Jub, Khirbet Beir al-Aqa, Sho'aba Beir Abu Ali, Sho'aba al-Konz, Sho'aba al-Khabiyeh, Sho'ab al-Hadiqa, Mortafa Shamis al-Hamayel, Sho'aba al-Naza'yee, Sho'aba Fanish, Jub Khoulah, Zalil Khomam, Sho'aba al-Haloush, Wadi Khomam, Sho'aba al-Sobouh, Sho'ab al-Bakhash, Sho'aba Masroub al-Qabli, Hart Sho'aba Beit al-Sheikh, Sho'ab al-Masroub al-Shamali, Sho'aba Beir al-Shayah and Wadi al-Najas, laying siege on terrorists in the region.
The Syrian soldiers and Hezbollah fighters, meantime, imposed control over 75 percent of Mira passageway that links al-Qareh heights in Syrian to Arsal heights in Lebanon.