Syria
Syrian Army Resumes Final Phase of Liberation Operation in Key Town in Eastern Damascus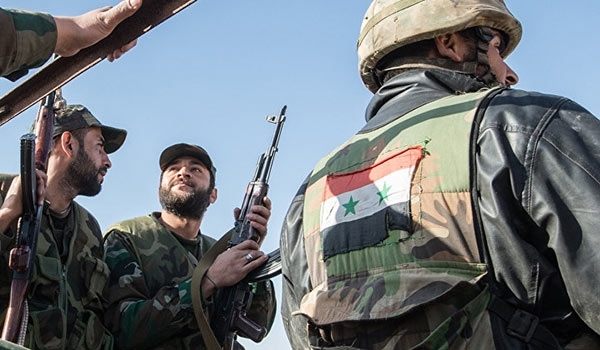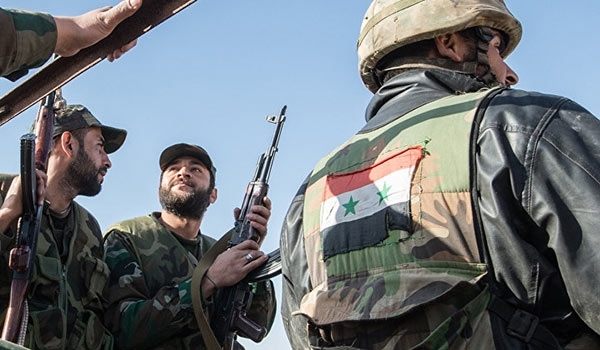 Syrian Army troops started the final phase of the liberation operation of the town of al-Reihan in Eastern Ghouta and pushed terrorists back from more positions.
The army soldiers, who had started their operation in al-Reihan's surrounding farms to tighten siege on terrorists in the town, managed to take back important positions from Jeish al-Islam inside the town.
Pro-government forces have advanced against militants in the depth of al-Reihan and have reached al-Reihan mosque, a military source said, adding, "Fierce clashes are underway and army men are resolved to drive militants out of their few bases in the town."
Jeish al-Islam has lost a number of its fighters after the liberation of the villages of Hawsh Nasri, Hawsh Farah, Tal (hill) Kurdi and Tal al-Sawan in Eastern Ghouta.
According to army sources, the government troops are about to take back the towns of al-Reihan and al-Shifouniyeh to inch closer to the main base of terrorists in the region, Douma.
In relevant developments in the province on Friday, the Syrian military forces discovered a long tunnel of Jeish al-Islam in Eastern Ghouta and exploded it.
The army soldiers carried out another special operation in Eastern Ghouta, targeting a long tunnel used by Faylaq al-Rahman and their allies in the town of Jobar.
Using intel they received from local agents, the army men dug under the large enemy tunnel and placed a significant amount of explosives there, before returning to their positions in Jobar.
The soldiers finally detonated the explosives, inflicting heavy casualties on the militants, while also destroying this major supply tunnel that stretches across several hundred yards.
Detonation of militants' tunnels in Eastern Ghouta was a second such instance in the last two weeks.