Syria
Syrian Army Retakes Control over 340 Square Kilometers in Aleppo Province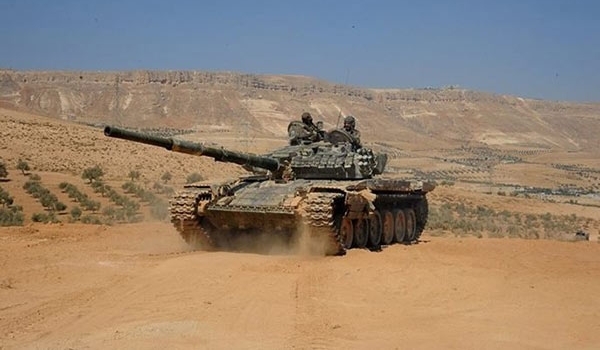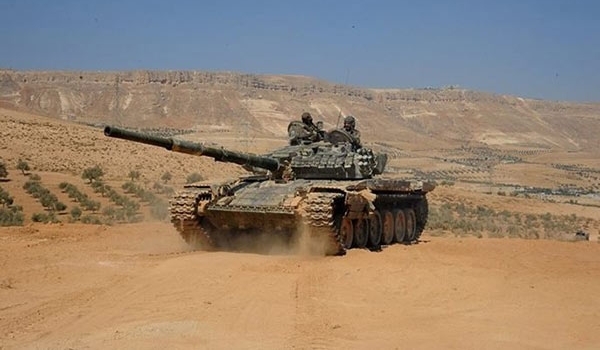 The Syrian Army, popular forces and Hezbollah, backed up by the Russian airstrikes, have taken control of nearly 341 square kilometers of land in the Northern province of Aleppo, army sources announced on Friday.
The sources said that the Syrian Army's 4th Mechanized Division, the Syrian Armed Forces, Hezbollah, and their Iraqi allies have taken control of 341 square kilometers of territory since early October in Southern Aleppo.
As a result of their success in Southern Aleppo, the Syrian Armed Forces and their allies have paved the way for their reentry into the Idlib province, the province that they were forced to withdraw from over the summer.
On Friday, Syrian Army, popular forces and Hezbollah fighters stormed the ISIL defense lines in the Southwestern part of the Northern city of Aleppo and retook full control over four new areas.
The Syrian army, National Defense Forces (NDF) and Hezbollah pushed back the ISIL militant from Tal Bajer, Tleilat, Maryouda and Khirbet al-Kousa and restored security to the newly-liberated areas.
The terrorist group suffered heavy losses in personnel and equipment in the abovementioned battlefields.
On Thursday, Syrian army troops backed by Hezbollah forces and Russian Air Force pushed backed Takfiri terrorists, and gained full control over Tal Al-Eis in the strategic Aleppo province.
Syrian soldiers and their allies targeted the Takfiri terrorists' strongholds in Tal Al-Eis, killing and wounding a large number of militants and won back the region.
Syrian forces made major advances against militant groups in the province of Aleppo in recent days and weeks, killing hundreds of Takfiri terrorists and destroying their strongholds, military vehicles and weapons, as well as retaking tens of militant-held villages and towns in the province.
Government soldiers and the Lebanese Hezbollah resistance forces on Thursday managed to win back villages of Jadidet Erbid, Musharfah Al-Murayj, Tal Al-Arba'een, Kherbet al-Mazare, Kherbet Nazha, Kherbet Mshaweh and Al-Hadher as the main stronghold of al-Nusra Front, in the Aleppo province.
On Tuesday, the Syrian army, popular forces and Hezbollah fighters, backed up by Syrian and Russian air force, lifted the two and a half-year-long siege of Kuweires military airbase after killing hundreds of ISIL Takfiri terrorists.
Meanwhile, a top Saudi commander of the Al-Nusra Front urged all militant groups across Syria to leave their positions for Aleppo, warning that the strategic territory near the border with Turkey will soon be completely lost if thousands of fresh forces do not join them in coming days.
Abdullah al-Muhsini, the al-Nusra's senior commander, wrote on his social network pages that in case all militant groups do not join their comrades in Aleppo, the entire province "which is of vitally strategic value will soon be lost" to the Syrian army.
Battlefield source said hours ago that hundreds of militants fled their positions across Aleppo as the Syrian army and Hezbollah, backed by the Syrian-Russian warplanes, are sweeping an increasing number of towns and villages in the province at a momentum that has growingly increased since Monday.