Syria
Syrian army retakes key quarter in Hasakah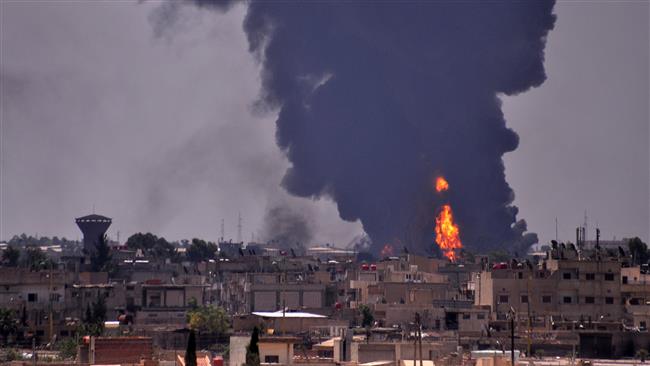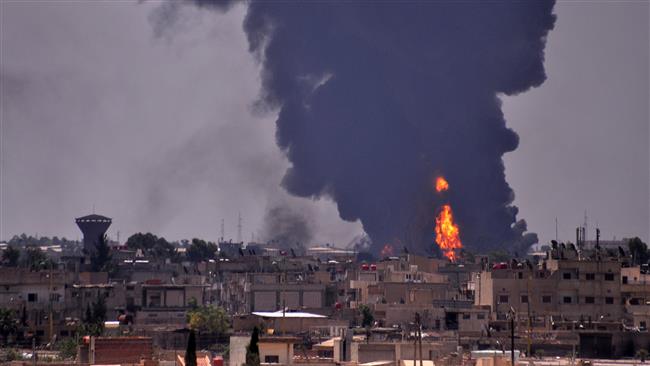 Syrian troops have managed to recapture a major district in the northeastern city of Hasakah, purging ISIL Takfiri militants from the area.
Syria's official news agency, SANA, said Monday that Syrian troops have cleared ISIL militants from the al-Nashwa neighborhood, killing "many" ISIL militants and destroying a number of their vehicles.
The residential quarter, located south of Hasakah, was captured by ISIL on Thursday, when the terrorist group launched a lightning offensive into the area and attempted to further advance into the heart of the city to capture government buildings and installations.
The report by SANA said that army units also managed to destroy a booby-trapped car near the al-Sharia Bridge in Nashwa, killing and injuring dozens of militants there.
Syrian forces had repelled similar attacks by ISIL on other districts of Hasakah, including Ghweiran, al-Aziziyeh and al-Salehiyeh. Chief of Hasakah Police Department General Hasib al-Tahan said Saturday that his forces and army units pushed back terrorist attacks on Hasakah's major prison facility, which the ISIL claimed to have taken over.
Thousands of civilians were forced to leave Nashwa after the ISIL assault, seeking refuge in other towns in northeastern Syria.
The UN Office for the Coordination of Humanitarian Affairs (OCHA) said Thursday an estimated 60,000 people have been displaced in the wake of fierce clashes in Hasakah, adding that 10,000 of those people have entirely fled to the northern town of Amuda.
Forces from Syria's Republican Guards Unit in the eastern province of Deir al-Zour have helped government forces battling militants in Hasakah.
ISIL bombs kill 12 Syrian forces
Meanwhile, at least 12 Syrian troops were reported to have been killed in three car bombs planted by ISIL in Hasakah on Monday.
The so-called Syrian Observatory for Human Rights, a London-based group tied to Syria's foreign-backed opposition, added that nine ISIL members were killed in clashes with Syrian forces in the city on Sunday.
Since March 2011, the conflict in Syria has reportedly left more than 230,000 people, including almost 11,500 children, dead.