Syria
Syrian Army Scores More Victories against ISIL in Eastern Aleppo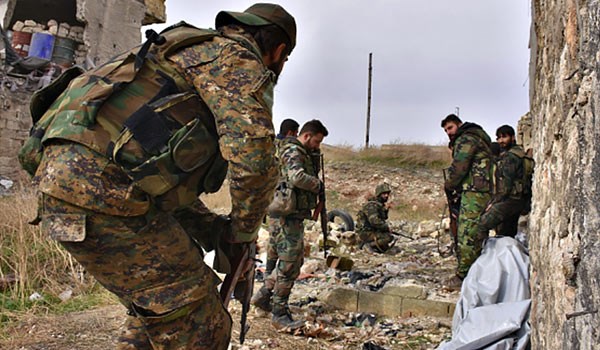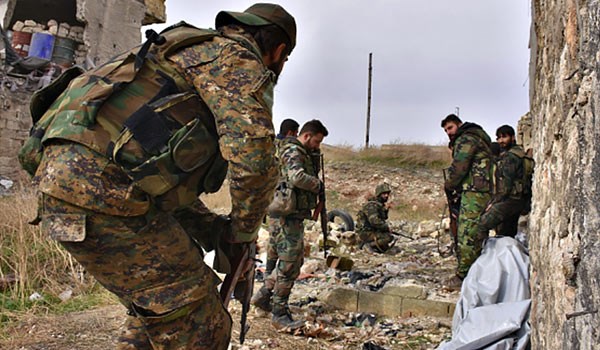 Syrian Army troops engaged in an intense battle with ISIL in a region to the South of Kuweires military airport, driving them out of a small but strategic town.
The army soldiers struck ISIL's positions to the Northeast of Sabkhat al-Jaboul region and managed to take back the town of Um Arkileh.
Army reports said ISIL has suffered dozens of casualties in the attack.
The army's engineering units started defusing bombs, explosive traps and landmines planted by the ISIL in the town immediately after capturing the town.
The Syrian Observatory for Human Rights (SOHR) said on Wednesday that the Syrian Air Force struck badly ISIL's defense lines in regions to the Southeast of Kuweires Airbase, killing at least 30 terrorists and destroying their equipment.
SOHR disclosed that over 30 ISIL terrorists were killed in the warplanes' air raid in a region between South of Kuweires and West of the town of Deir Hafer.
In the meantime, the army troops continued attacks on ISIL's last bases in Eastern Aleppo and could manage to advance against terrorists in regions near the towns of al-Bab and Deir Hafer, killing and wounding a number of terrorists.
The army soldiers also engaged in heavy fighting with terrorists near the village of al-Karin to liberate the village, cutting off terrorists' supply road connecting al-Karin to Deir Hafer.
The army troops also stormed ISIL's positions in the village of Showeilekh along the road connecting the Air Force Academy to a region near Deir Hafer.
The army men also hit ISIL's positons in al-Bab region and decreased their distance to the terrorist-held town.
Konstantin Troyotsov, an analyst in the Eastern Studies Center affiliated to Russia's Sciences Academy, said that the Syrian army from South and Southwest, Turkish army from North and Northwest and Kurdish groups from East laid siege on ISIL-held al-Bab.
He further underlined that the Syrian Army had a real chance and opportunity to liberate al-Bab.