Syria
Syrian Army Seizes Jabal Zuwayk in Northern Latakia: Almost 200km Captured in 10 Days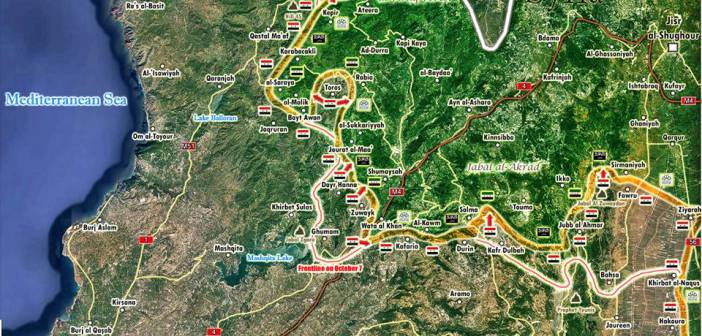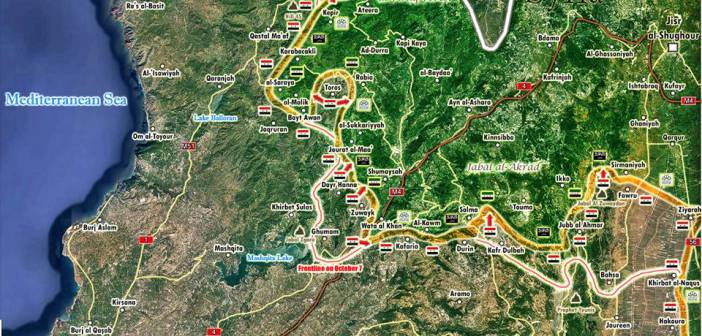 The Syrian Arab Army's 103rd Brigade of the Republican Guard is rolling in northern Latakia right now after seizing approximately 193km (13.9 square km) of territory from the Islamist rebels of the Free Syrian Army's "1st Coastal Brigade" and the Syrian Al-Qaeda group "Jabhat Al-Nusra" in just 10 days of battle.
On Sunday morning, the Syrian Arab Army's 103rd Brigade – in coordination with the National Defense Forces (NDF) of Qurdaha, the Syrian Social Nationalist Party (SSNP), and Muwaqama Souri (Syrian Resistance) – imposed full control over the strategic mountains of Jabal Zuwayk and the village of Zuwayk after a series of intense firefights with Jabhat Al-Nusra and the 1st Coastal Brigade.
In addition to their capture of Jabal Zuwayk and Zuwayk village, the Syrian Arab Army's 103rd Brigade and their allies advanced to the nearby town of Al-Shamisah that is situated to the north of the aforementioned mountains in northern Latakia.
The Syrian Arab Army's 103rd Brigade's end goal is to recapture the Turkish border-crossing into the Lataki Governorate, while another battalion seals off the Al-Ghaab Plains (Hama Governorate) and the strategic city of Jisr Al-Shughour (Idlib Governorate); this would create a protective wall along the vast Kurdish Mountains (Jabal Al-Akrad).
Two months ago, there was talk of the Islamist rebel forces launching a large-scale offensive in northeastern Latakia; however, the Syrian Arab Army's recent success in this coastal province, coalesced with the Russian Air Force's powerful airstrikes, have quelled this contingency and forced Jaysh Al-Fateh (Army of Conquest) to reconsider this military endeavor.