Syria
Syrian Army Sends Massive Troops, Military Equipment to Northern Hama Province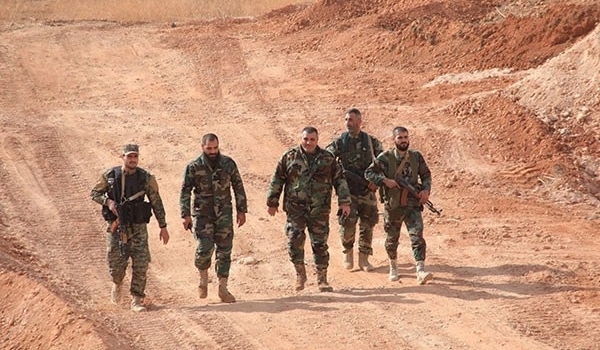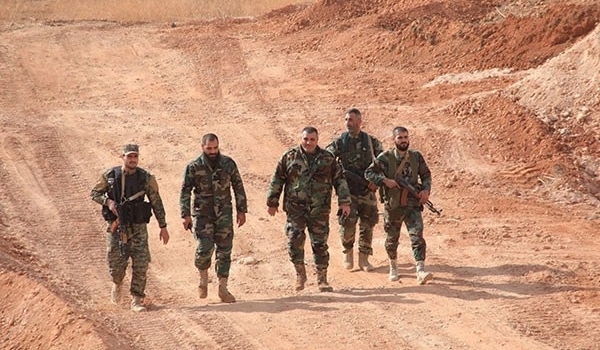 The Syrian army dispatched a large number of troops and massive military hardware and equipment to Northern Hama concurrent with army's intensified operations, media reports said.
The Syrian army deployed military equipment from Lattakia to Northern Hama province, the Arabic-language al-Ahd news website reported.
Meantime, a military source pointed to the Syrian army's goal of reaching Abu al-Zuhour military airport in the outskirts of Idlib, and said the army's more important goal by conducting military operations in Northeastern Hama and Southwestern Aleppo is to reopen a major part of international Damascus-Aleppo highway which passes through Khan Sheikhoun and is adjacent to Ma'aret al-Nuaman and Saraqib in Eastern Aleppo.
Relevant reports said on Friday, the Syrian Army troops hit the positions of Al-Nusra Front (Tahrir al-Sham Hay'at or the Levant Liberation Board) hard in Northeastern Hama, imposing control over two more villages.
Well-informed sources confirmed on Friday that the army men pushed Al-Nusra back from the villages of Sarha al-Shamali South of the town of al-Rahjan region and the village of Qasr Ali East of the village of Rabdah.
Relevant repots said on Wednesday that the army men pushed Al-Nusra back from the small town of Mawilah, Tal (hill) Mahsar and the village of al-Jamileh North of the small town of al-Hamra.
The army soldiers also captured al-Banat hill North of the village of al-Rabi'eh.
The army's engineering units started defusing bombs and landmines planted by the terrorists in the region.