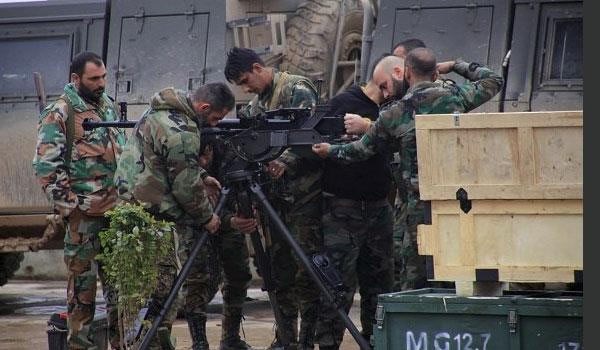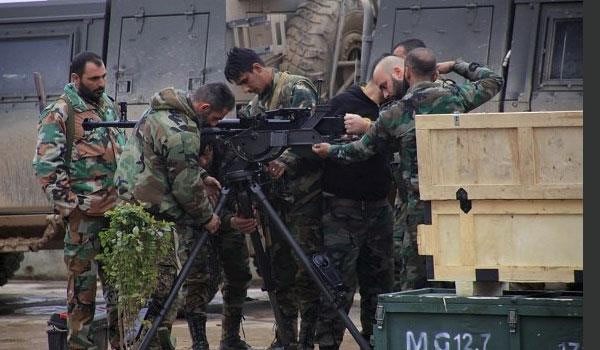 The Syrian Army has forwarded a large number of fresh forces and a large volume of military hardware to Eastern Ghouta to reinvigorate assault on terrorists after daily truce ends, field sources said Monday.
The sources said that the army has dispatched a long convoy, including hundreds of fresh soldiers, several personnel carriers, canons and military vehicles to the al-Qazlaniyeh settlement and al-Marj region in Eastern Ghouta.
They said that the fresh forces and their equipment will be used in the current night operations against the terrorists, adding that the army has advanced in different flanks in Eastern Ghouta in recent nights.
Field sources reported earlier today that the army troops have purged 40 percent of Eastern Ghouta of terrorists within the framework of their night operations and after the hours of the daily ceasefire in region end.
The sources said that the army men managed to advance against terrorists in different flanks and deployed near the settlements of Mesraba and Beit Sawa, imposing control over almost 37 percent of lands in Eastern Ghouta in the last several nights.
The sources further said that other army units managed to take control over 3 percent of Eastern Ghouta in Harasta region, adding that an approximate 40 percent of Eastern Ghouta has been liberated in the operations in recent nights.
The militants' continued attacks on non-military targets have caused the Syrian Army to intensify attacks on terrorists after hours of daily truce in Eastern Ghouta.