Syria
Syrian Army Starts Operations in Eastern Damascus after Militants Reject Peace Agreement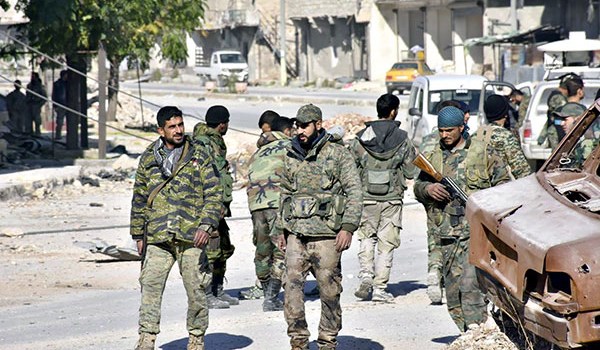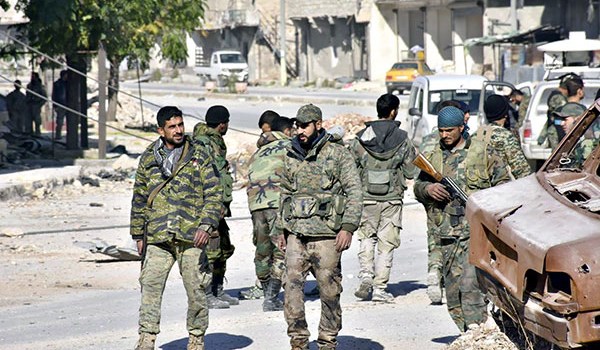 The Syrian army resumed its offensive in the Eastern parts of Damascus after terrorists refused to surrender in Barzeh, al-Qaboun and Harasta.
Following a two-day-long ceasefire, a Syrian government delegation met to finalize terms of the peace agreement with the rebel forces; however, Tahrir al-Sham Hay'at leaders refused to withdraw from the Eastern parts of Damascus despite the calls for peace from the residents.
Tahrir al-Sham Hay'at launched an assault on one of the Syrian army checkpoints near al-Qaboun after the government delegation asked to meet with the terrorist group's commanders.
The attack by Tahrir al-Sham Hay'at was responded by the Syrian army's 42nd Brigade of the 4th Mechanized Division and 106th Brigade of the Republican Guard in al-Qaboun, Barzeh and Harasta.
The Syrian army started firing advanced ground-to-ground missiles against the positions of Tahrir al-Sham Hay'at on Thursday night, followed by two hours of nonstop shelling.
Late in January, Al-Nusra Front (recently renamed to Fatah al-Sham Front) and several militant groups declared forming a new coalition under the name of Tahrir Al-Sham Hay'at to narrow down widening rifts amongst their commanders and members.
The Al-Nusra Front, Nouralddeen al-Zinki Movement, Jeish al-Sonah, Jabhat Ansaraldeen and Liwa al-Haq announced that they would act under a united coalition named the Tahrir al-Sham Hay'at.
The five merged terrorist groups act under the command of Abu Jaber Hashem al-Sheikh, who was one of the commanders of Ahrar al-Sham. The new coalition led by al-Sheikh is now fighting against Ahrar al-Sham, a rival terrorist group operating mainly in Northwestern Syria.
Al-Sheikh resigned from his post in Ahrar al-Sham after he was appointed as the commander of Tahrir al-Sham Hay'at.
A number of Ahrar al-Sham's commanders, including the groups' spokesman Abu Yusuf al-Mohajer, Hesam Salameh and Abu al-Fatah al-Farqali Mesri also joined the new coalition.
Terrorist groups' websites claimed that Al-Nusra Commander Abu Mohammad al-Joulani will be the top commander of Tahrir al-Sham Hay'at.
Ahrar al-Sham rejected its affiliation to the new coalition, but websites close to the terrorist groups have disclosed that Ahrar al-Sham, Faylaq al-Sham, Jeish al-Izzah, Turkistani party and Liwa al-Tamkin will soon start a new front called Tahrir al-Syria Front.
Nusra terrorists have been attacking positions of other terrorist rivals across Northwestern Syria.