Syria
Syrian Army Still Pushing Back Terrorists in Southwestern Aleppo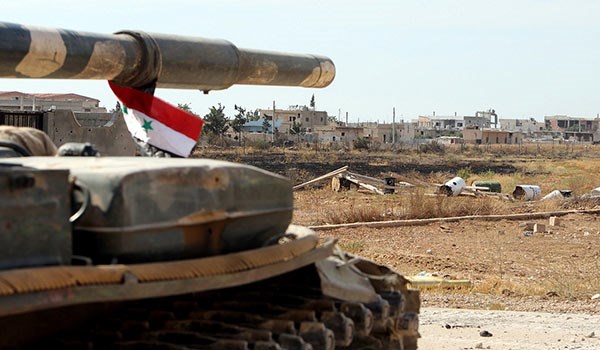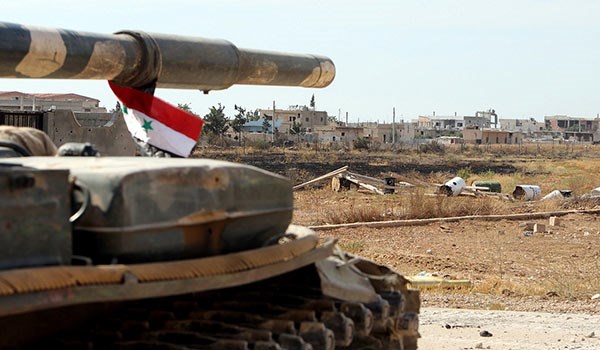 Syrian army soldiers and popular forces continued their advances against Jeish al-Fatah in 1070 Housing Project and military academy buildings, military sources said, adding that the terrorists have sustained a major loss in government forces' attacks.
"In addition to fending off at least five rounds of Jeish al-Fatah's offensives in Um al-Qara'a, the Syrian government forces also pushed back terrorists from more positions in Project 1070 and military academy areas," the sources said.
"The Syrian soldiers beat back terrorists in the Northeastern and Northwestern sides of the aviation technical collage and in a 10-hour-long battle took back a building from the snipers of al-Turkistan and al-Baluchistani groups," they added.
"12 vehicles of terrorist groups were targeted in the attacks and the Syrian soldier blocked the supply line of terrorists to Project 1070," they said.
"The Syrian army, backed by Syrian and Russian warplanes, did not allow Jeish al-Fatah to advance in battlefields near the heights of al-Mahrouqat, Um al-Qara'a and al-Senobarat," the sources went on to say.
Reports said earlier today that Syrian Army troops and their popular allies have significantly advanced against Jeish al-Fatah terrorists in Southwestern Aleppo city and are reinvigorating their defense lines in different parts of the military academy buildings.
"The Syrian government forces, backed up by the army artillery units' shelling, continued to beat back Jeish al-Fatah fighters in the two fronts of Housing Project 1070 and military academy building," the sources said.
"In 1070 project, the army men have only Southern building block to capture," they said, adding, "In the meantime, the Syrian soldiers and their allies stormed Jeish al-Fatah's centers in aviation technical college , captured Northern buildings and fortified their positions in Eastern buildings."
"The army is resolved to cut off terrorists' supply lines from Eastern Idlib to Aleppo," they went on to say.