Syria
Syrian Army stranglehold the al-Oteibeh militants and make progress in Adra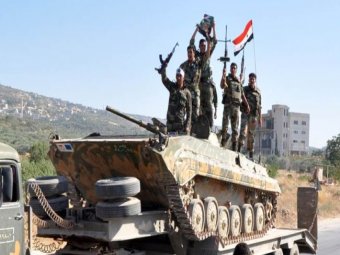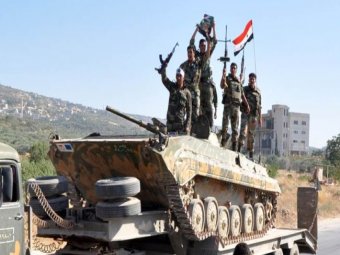 The Syrian Army has achieved today's morning a considerable progress in a number of Damascus countryside towns, resulted in big losses in the ranks of armed militias.
Breaking News envoy has pointed out that the army has applied the blockade on the militias' members in al-Oteibeh town, killing and wounding a number of them, including Mohammad al-Qulaa and Mohammad Sarhan.
The envoy added that the Syrian Army has made progress in Adra city towards Saar detergents, killing members of al-Nusra Front, including Mohammad Tayyara and Hamdo Abou Ali.
The correspondent added that a skirmish revolved among gunmen in Yabroud city in Salita town following a dispute on the fuel and the loot.