Syria
Syrian Army Swoops through Two Towns in Northeast Hama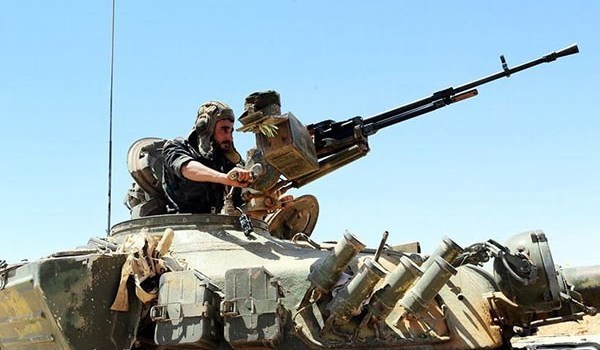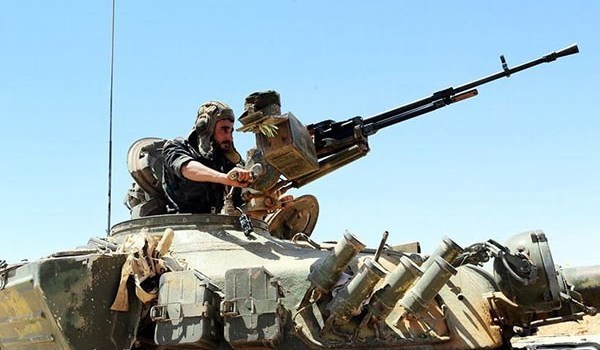 The Syrian Defense Ministry released on Friday footage of the Syrian Army operation that led to the capture of two towns from Al-Qaeda-affiliated terrorists in the Northeastern countryside of Hama province.
The army and allied forces continued their slow but nonetheless steady advance in Northeastern Hama after recommencing major offensive operations throughout the semi-desert plains region several days ago.
Pro-government forces do not necessarily possess a great number of troops in the Northeast Hama target sector, rather the ongoing success of Syrian troops lay with the sheer amount of artillery they have at their disposal which allows them the overwhelm militants on any given point of contact.
Footage released recently by the Syrian Defense Ministry showed the operation conducted by the Syrian Army and allied paramilitaries over the last two days which resulted in the capture of Um Sahreej and Um Maiyal from Al-Nusra Front (Tahrir al-Sham Hay'at or the Levant Liberation Board).
To this effect, artillery served as the main battlefield asset which broke down rebel defenses around Um Sahreej and Um Maiyal and forced militants to withdraw without putting up too much of a fight.
Relevant reports said on Tuesday that the army soldiers continued to advance in Northeastern Hama during military operations to liberate Abu al-Dhohour airbase, regaining control of a strategic region.
The army forces engaged in fierce clashes with al-Nusra Front terrorists in Northeastern Hama, regaining control of the town of al-Rahjan.
The engineering units of the army then cleansed the region from mines and bombs planted by the militants.
Meantime, the Syrian army launched military operations in Ithriya front in Southern Aleppo to reach Abu al-Dhohour airbase.