Syria
Syrian Army to Start Operation in Aleppo City, Outskirts in Coming Hours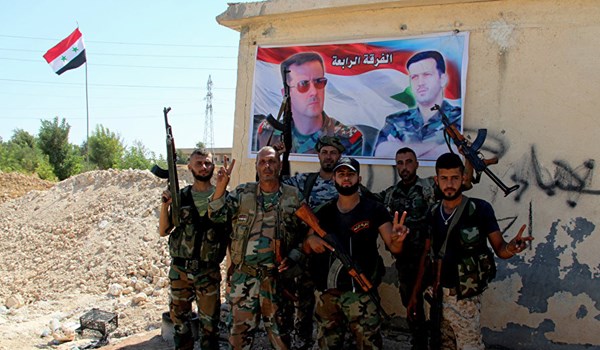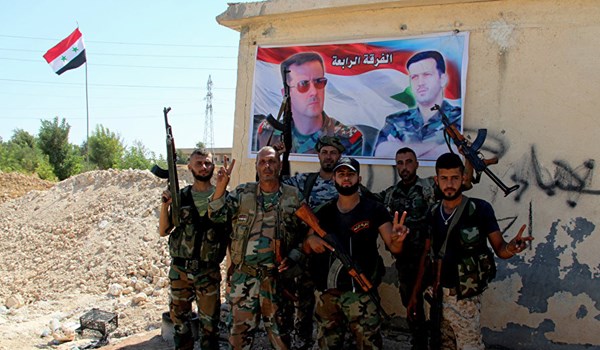 Sources in Northern Syria revealed on Sunday that government troops are about to start a massive operation to hit Jeish al-Fatah's positions in the Southern, Western and Southwestern parts of Aleppo possibly in next few hours.
"As the army's ultimatum to the terrorists deployed in the Eastern parts of Aleppo city is nearing its end, pro-government troops are readying to launch the next phase of their operation in the Western part of the city," a field commander said.
"With the liberation of several strategic districts in the West and Southwest, the army now has the upper hand in the battlefield and intends to extend the security ring around the Western parts of the city," he said.
"Army soldiers also took control over the villages of Kafr Hadad and Khirbet al-Zawari in Southern Aleppo. This region is the entrance to the Southern countryside of Aleppo city and the last stronghold of the terrorists before al-Zerbeh, al-Eis and Khan Touman," he added.
"The Syrian army now has a number of choices for the rest of its anti-terrorism operation. It can further expand its rule towards Idlib province in order to lift the siege of the two towns of Fuaa and Kefraya or restore security to the old Sham road to Aleppo up to ICARDA and North of al-Zerbeh," the commander said.
"Another choice could be launching an operation towards the town of Khan al-Asal, the village of al-Mansoureh and the neighborhood of al-Rashedeen up to al-Zahra, Kafr Hamra, Abdrabeh and Yaqat al-Adas in the Northern countryside of Aleppo."
Military sources said earlier today that the Syrian Army has given Jeish al-Fatah terrorists in Eastern Aleppo city a 24-hour ultimatum to surrender.
"Concurrent with the army soldiers' large-scale operation in the Western and Southwestern parts of Aleppo, the army has given 24 hours to the militants to lay down arms and leave the Eastern districts of the city," the sources said.
"The army has warned terrorists of incoming attacks after the deadline," they added.
Some media sources said that after the army's ultimatum to the terrorists to exit Aleppo's Eastern neighborhoods, reconnaissance planes have been continuously flying over the city.