Syria
Syrian Army Troops Drive Terrorists out of More Positions in Eastern Damascus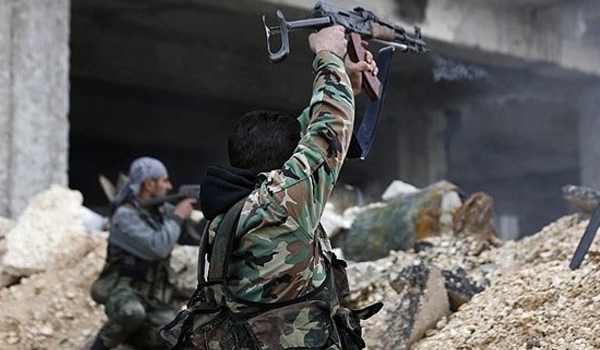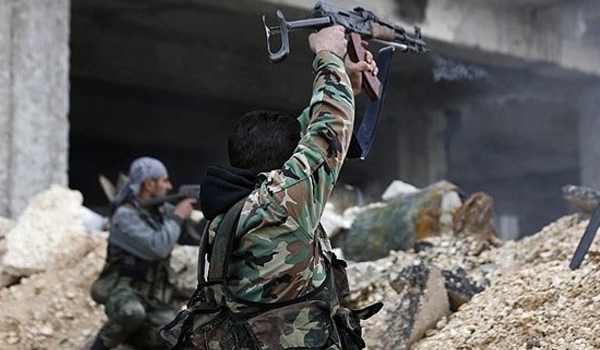 Syrian Army soldiers continued their advances against terrorists in Eastern Ghouta, capturing a number of farms near al-Meida'ani region.
The army men advanced over 500 meters in depth of terrorists-held regions in al-Meida'ani farms and reached the strategic Tal (hill) Farzat, inflicting major losses on the militants.
A field source said that the army units are resolved to continue their advances against militants from several directions and lay siege on the terrorists deployed to the town of al-Nashabiyeh and its surrounding villages.
A Syrian military official disclosed on Monday that the army soldiers and popular forces with the back up of the country's fighter jets started a fresh round of attacks to restore more security to Damascus-Homs highway and put an end to Jeish al-Islam's rule over Eastern Ghouta's main city.
"The pro-government forces' operation is aimed at restoring security to Harasta's highway to reinvigorate the army's control over the Damascus-Homs highway," the official said.
He further said that the government forces started their anti-terrorism offensive from al-Aman Bellah fuel station towards Douma farms in al-Samadi, adding, "The Syrian air force targeted the movements of Jeish al-Islam in the region, inflicting a number of casualties on the militants."
He went on to say that the army men with the support of the air force are completing their operation in farms of al-Hajjariyeh and Aliyeh adjacent to Douma, the main Jeish al-Islam stronghold in Eastern Ghouta.
The government forces also targeted terrorists in al-Shifouniyeh in the Eastern side of Douma and Hawsh al-Zawahereh to take back the region.