Syria
Syrian Army Troops Win Back 10 New Regions from Terrorists in Deir Ezzur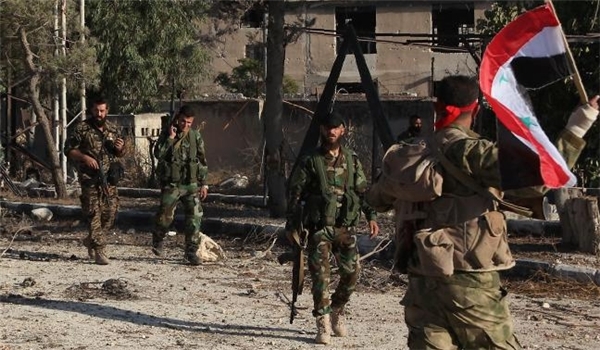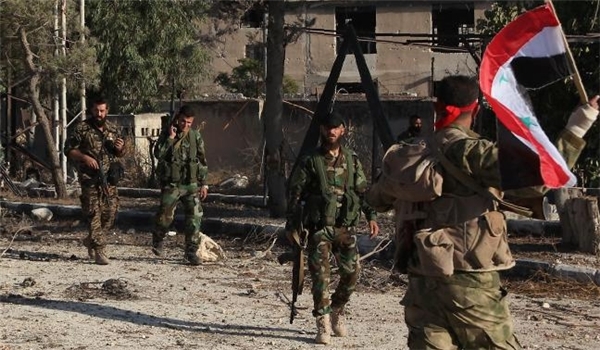 The Syrian army rapidly advanced in Deir Ezzur province on Thursday, regaining control of 10 villages and inflicting heavy casualties and damage on the ISIL terrorists.
The Arabic-language Hmeimim news website reported on its facebook page that the army has retaken control of 10 villages in the Western bank of the Euphrates river, destroying 14 ISIL military vehicles, carrying weapons and ammunition, 3 tanks and 2 BMP vehicles.
Many ISIL militants were also killed during the operation.
The report added that the Russian air force also supported the operation, noting that the Russian fighter jets carried out 83 sorties and launched 174 airstrikes on ISIL's command centers and logistic bases in Deir Ezzur in the past week.
In a relevant development on Wednesday, the Syrian Army has imposed control over 90 percent of Deir Ezzur city and come close to accomplishing its mission, field sources confirmed.
The sources said that the army men, backed up by the country's artillery units and Air Force, continued to advance against ISIL in Deir Ezzur, driving terrorists out of half of Huweija al-Kate'a neighborhood.
They added that the army men are in control of over 90 percent of Deir Ezzur city neighborhoods following their recent advances against ISIL.