Syria
Syrian army trying to clear out extremists in Maaloula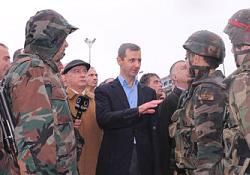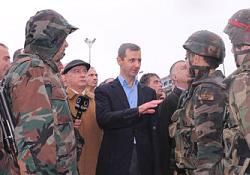 Heavy fighting between rebels and government forces continues in Syria's predominately Christian village of Maaloula, which was earlier partially destroyed by Al-Qaeda affiliated rebels.
According to Russia Today, the Syrian army plans an operation to clear Maaloula from Jabhat al Nusra rebels. There have been rumors that the rebels have left the village, but the army says they're still there.
"There are clashes just inside the town in the western district between Popular Committees (militia) and rebel forces," director of the Syrian Observatory for Human Rights, Rami Abdul Rahman, told AFP.
"There are also clashes between soldiers backed by militias and rebel fighters around the area of one of the entrances to Maaloula," he said.
State television citing a military source reported several rebels have been killed and their weapons destroyed as the army targeted a hotel and surrounding positions on the outskirts of Maaloula, north of Damascus, where a group of rebels were stationed.
However, the opposition Syrian National Coalition said members of the Free Syrian Army had withdrawn from Maaloula earlier this week, after destroying army posts at Maaloula.
Earlier this week, reports indicated that militants had broken into the village and shelled Christian churches with mortars, the Surya al-Ain website reported. A fire broke out in the temple of the Holy Prophet Elijah, and the building suffered damage.
Maaloula – a mountain village of 2,000 residents, 60km northeast of Damascus – is home to some of the most ancient Orthodox Christian relics and is a major pilgrimage destination. It's also one of the very few places in the world where people still speak Aramaic, a biblical-era language that Jesus is believed to have spoken.
Earlier on Thursday, government war planes launched three air strikes on the checkpoint held by the rebels.
Until Wednesday, this mountain village of 2,000 residents near Damascus, had managed to remain mostly unaffected by the civil war is Syria.