Syria
Syrian Army Units Destroy Terrorists' Dens and Gatherings in Aleppo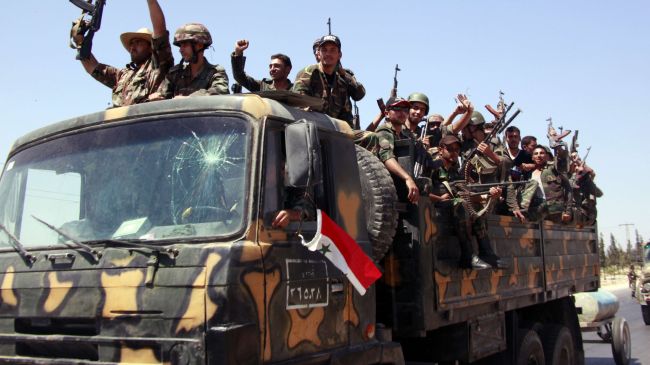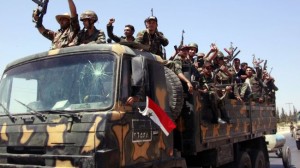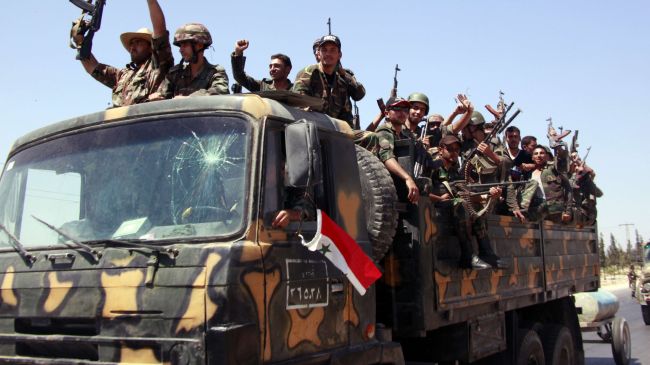 Units of the Armed Forces clashed with the armed terrorist groups in the area surrounding Minneg Airport, Central Prison and Khan al-Assal in Aleppo, inflicting heavy losses upon them.
A military source told SANA that the Army units destroyed 23mm antiaircraft machinegun and killed all members of an armed terrorist group at Journalists Syndicate, Sadcoub and Andoumy Factory in Khan al-Assal.
The source added that Kouyres Airport' guards repelled an armed terrorist group which was attempting to infiltrate to the airport, killing all its members and destroying their vehicles, in addition to detonated a booby-trapped car before reaching the airport round.
The source pointed out that an Army unit killed and injured several terrorists who were attempting the south wall of Minneg Airport, while another Army unit killed a number of terrorists in the area surrounding Minneg School.
In the area surrounding Aleppo Central Prison, the Army units killed all members of an armed terrorist group in Tallat al-Madafaa, Kazyet al-Khoulandi, al-Zeraa Building , Saef and Glass factories.
In the same context, other Army units clashed with terrorists in Bustan al-Qaser, al-Sheikh Maqsoud, al-Haydaria and al-Lyramoun and killed scores of terrorists, in addition to destroying their weapons and ammunition.