Syria
Syrian Army Units Gain Upper Hand in Clashes with Terrorists in Al-Mahr, Al-Sha'er Oilfields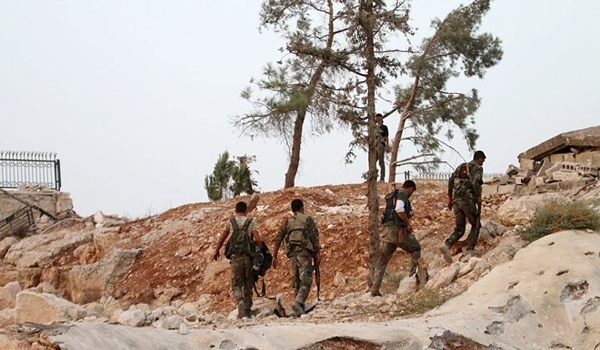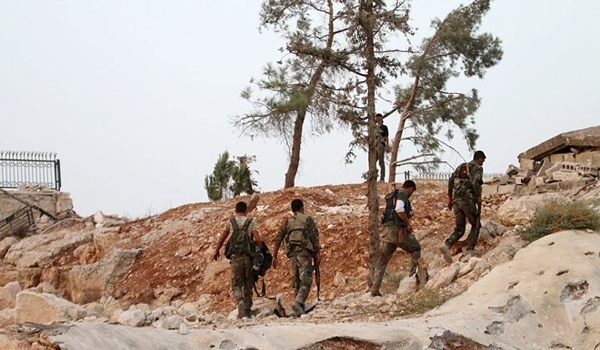 The Syrian army forces and their allies repelled militants' attacks on al-Mahr oil field in the Eastern parts of Tadmur (Palmyra) in Homs province, a military source said on Thursday.
"The Syrian army and the National Defense Forces (NDF) repulsed the ISIL terrorists' heavy attack on their positions in al-Mahr oilfield, killing and wounding tens of them and destroying their equipment and military vehicles," the source said, and added, "Other terrorists were forced to flee the scene."
"Also, the Syrian army forces, supported by the air force, clashed with the ISIL terrorists near al-Sha'er oilfield," the source added.
A number of ISIL command posts and bunkers, military vehicles and equipment were destroyed in the clashes and dozens of terrorists were killed and wounded, the source said.
Other sources also reported that the Syrian army targeted the regions controlled by Fatah al-Sham (formerly known as al-Nusra) Front, Ahrar al-Sham and other terrorist groups in Hawsh al-Hajw, al-Ameriyeh and Talbiseh in Northern Homs province, destroying the terrorists' hideouts and their vehicles and inflicting several casualties on the militants.
Also, the Syrian fighter jets bombed the ISIL positions in al-Sakhanah town and al-Tayyebah village which destroyed them completely and killed dozens of terrorists.
On Wednesday, the Syrian and Russian fighter jets pounded the positions of Ahrar al-Sham and Fatah al-Sham Front in Northern Homs, claiming the lives of scores of militants.
A large number of Fatah al-Sham and Ahrar al-Sham were killed or wounded and their military equipment were destroyed in the joint air raid of the Syrian and Russian aircraft in Talbiseh, al-Qajar and al-Rastan.
The Syrian warplanes also bombed ISIL's gathering heavily near al-Sha'er oilfield.
Two missile launch-pads and two military vehicles of Fatah al-Sham were also targeted by the Syrian army soldiers in the village of al-Mokaramiyeh in al-Sa'an al-Aswad region.
Several Takfiri terrorists were killed in the Syrian army attacks in the villages of al-Qajar and al-Ghantou in Northern Homs.