Syria
Syrian Army Wins Back Key Air Defense Base in Deir Ezzur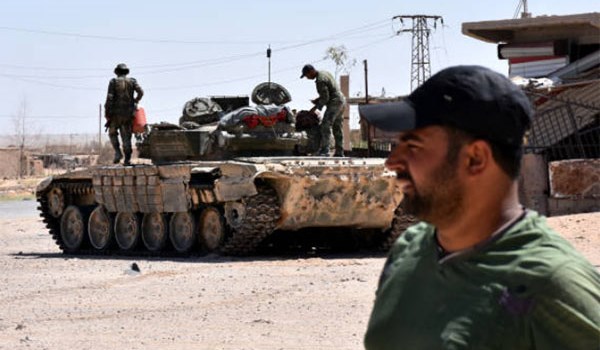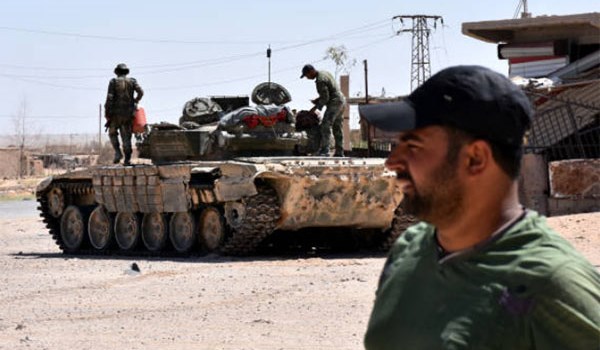 The Syrian Army units and popular forces continued to make advances against the ISIL in the city of Deir Ezzur and managed to impose control over 1082 Air Defense base.
The pro-government forces recaptured the strategic 1082 Air Defense Base Southwest of Deir Ezzur city, killing 20 militants and destroying at least two tanks and one infantry combat vehicle.
The government units have now proceeded further East of the air base as they aim to cut off the ISIL supply line from Saqr Island to al-Muri'iyah region.
Relevant reports said on Thursday that the army forces continued clashes with the ISIL terrorists in regions near Deir Ezzur airbase, retaking control of the Air Defense battalion and Tal Korom in the Southern parts of Deir Ezzur.
The government troops captured the farms near Jazireh University from al-Baqaliyeh and al-Farsan power plant in al-Baliqiyeh from Westward.
Meantime, the Syrian air force targeted the ISIL positions near al-Jafrah village and in Huweijet al-Sakar in Southeastern Deir Ezzur, inflicting a number of casualties on the terrorists.
Faced with the army's rapid advance, the ISIL increased the number of its checkpoints in the town of Abu Hardoub and the village of al-Tayaneh in the Southern parts of Deir Ezzur in a last ditch effort to stop the rising number of its fugitive members.