Syria
Syrian Army Wins Control of Key Energy Field in Homs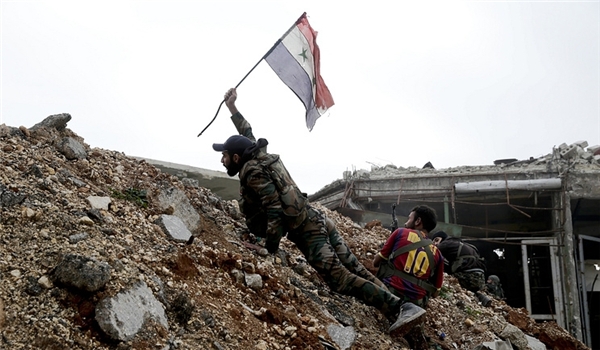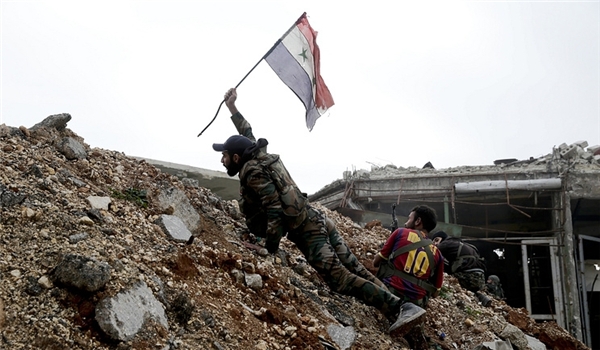 The Syrian ground forces, supported by the air force, continued their anti-ISIL operations in Eastern Homs, and regained full control over al-Sha'er gas field and all adjacent heights.
The army forces clashed with ISIL terrorists in Eastern Homs concurrent with the Syrian and Russian fighter jets' airstrikes, inflicting heavy casualties on the militants and seizing back control of Sha'er gas field and several nearby oil wells.
The army forces also won back control of the hills and mountains overlooking Sha'er gas field which were occupied by the ISIL for nearly one year.
The army units also recaptured the Sha'er gas company from the ISIL terrorists.
A military source said that the ISIL has set fire on the oil wells while retreating from the region, and added that the Syrian army continued advance towards other oil wells in al-Sha'er region.
Also a field source said that the Syrian army troops have secured the Northern countryside of Palmyra, putting pressure on ISIL-held territories in Eastern Hama and Homs.
The Source added that if the Syrian soldiers decide to move further northwards, they can retake around 100 ISIL-held villages from the Takfiri terrorists.
The army men had on Tuesday engaged in fierce clashes with ISIL terrorists Northeast of Palmyra, winning control over several strategic positions near al-Sha'er gas field and killing over 25 terrorists.
A field source meantime said that the army soldiers won back Heights of 1,062-1,132-1,108-7 and 969.
The source underlined that if the army men drive ISIL out of al-Sha'er energy field they will be capable of restoring full security to the Northern countryside of Palmyra.