Syria
Syrian Army Wins One More Battle against Jeish Al-Islam in Eastern Damascus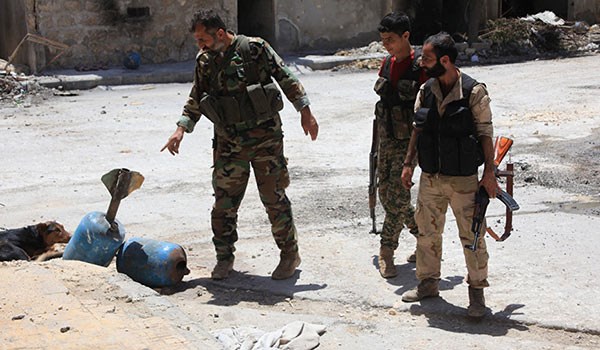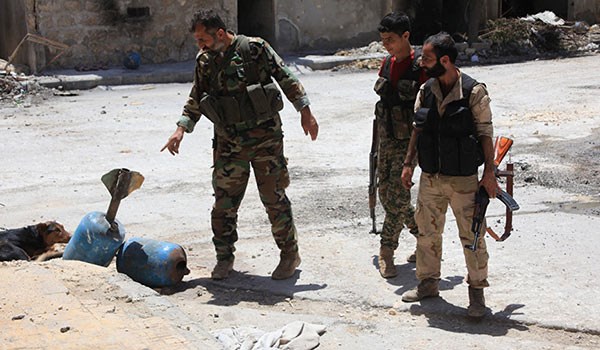 Syrian military forces engaged in fierce clashes with Jeish al-Islam terrorists in Eastern Ghouta and drove them out of a key region, inflicting a heavy death toll on the militants.
Jeish al-Islam suffered tens of casualties and pulled the remaining pockets of its forces from the Southwestern side of Rahbat al-Ishareh.
The Syrian army men also advanced towards town of Ma'arateh in Southern side of al-Moshrifeh and took control over arms depots there.
At least 40 militants were killed and many more were wounded in the army attacks.
Syrian fighter jet, for their part, pounded Jeish al-Islam's supply routes in Eastern Ghouta.
Meantime, a number of Takfiri terrorists were killed in Syrian missile units' shelling in al-Afi well region.
Also on Monday, Syrian military forces continued to drive Jeish al-Islam terrorists out of more lands in Eastern Ghouta after hours of tough battle.
Syrian soldiers inflicted major losses and casualties on Jeish al-Islam and pushed them back from Hawsh Nasri and most of the farms in al-Reihan region near the town of Douma.
The Syrian army men also captured most of lands in Tal al-Sawan region, mainly in graveyard direction.
In the meantime, several tunnels of terrorists in Madhaya towards al-Zabadani plain were discovered and destroyed by the Syrian soldiers and Hezbollah fighters.