Syria
Syrian Army's Elite Forces Dominating Hama, Idlib Battlefields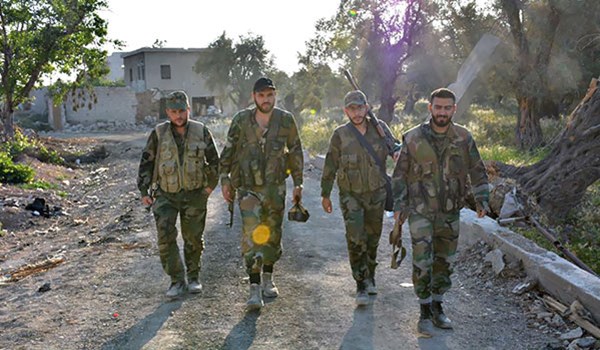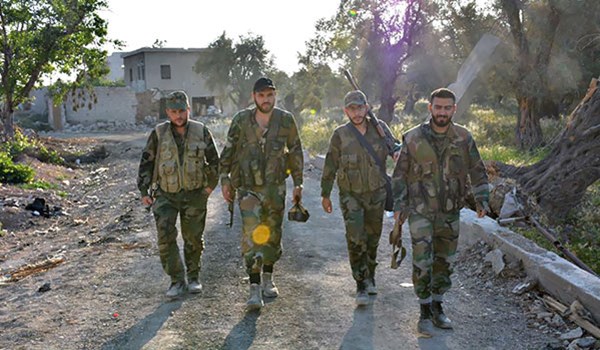 The Syrian Army's Tiger Forces Division conducted a powerful assault against terrorists along the Hama-Idlib provincial border, bursting through the lines of the terrorists and liberating a string of towns and villages in rapid advances, well-informed sources reported on Friday.
The sources said that within hours of reports emerging about the success of the Tiger Forces' operation, a video was also released over social media by an account linked to one of the division's units showing the assault which took place.
The footage shows light motorized units of the Tiger Forces rapidly moving from town to town in Hama province's Northern countryside and also clearing mines left behind by the militias.
Halfway through the film can be seen – from a distance – the strategic town of Abu Dali, which Syrian Army artillery now has under total fire control.
Abu Dali is expected to fall to the Syrian Army within the next 24 hours.
Reports said on Thursday that the Syrian army won back control of several points during military operations in Northern Hama toward Abu al-Dhohour airbase in Southeastern Idlib.
The army forces, supported by heavy artillery and missile fire, retook control over Qabibat Abu al-Mahdi in Northeastern Hama and continued to advance to gain back full control over the village of Um Haratayn and Tavilat al-Rahman hill in the Eastern parts of Um Haratayn.
The Syrian army soldiers killed a number of terrorists, including their military and field commander Khalid al-Aloush and his brother Hani al-Aloush, affiliated to Ahrar al-Sham terrorist group.
Meantime, a field sources said that the militants' military lines have collapsed after the army inflicted heavy defeat on Al-Nusra Front during clashes.