Syria
Syrian Artillery Pounds Terrorists' Bastions in Reef Damascus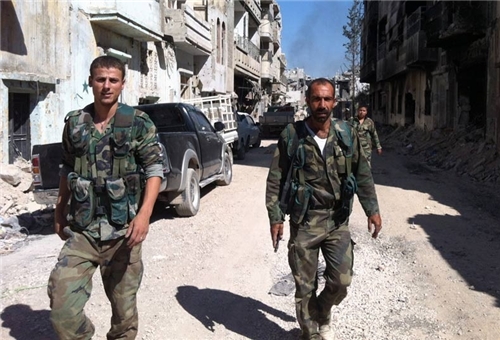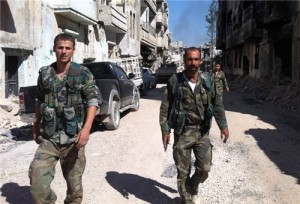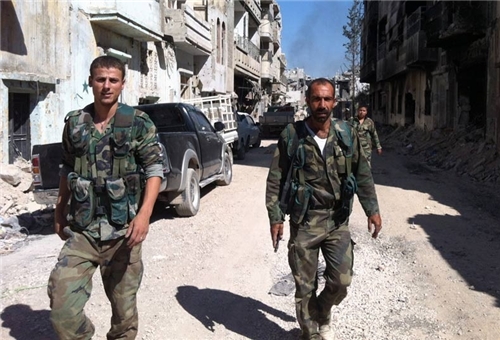 The Syrian army's artillery units pounded several concentration points of the armed terrorists in Reef Damascus in Southern Syria on Monday.
The army's artillery units pounded bastions of the armed rebels in Jasr Al-Ab and Al-Sheifonia in Reef Damascus today, FNA dispatches said.
The Syrian troops and the armed rebels had also fierce clashes in Harasta, Basatin Barzeh and Hanbali Street of Reef Damascus.
The army also killed a large number of armed rebels near Halimeh mosque in Douma region of Reef Damascus.
Earlier this week, the Syrian Army carried out several operations against militants in Damascus countryside, inflicting heavy losses on them.
An army unit carried out a successful operation against an armed militant group Northwest of Yabroud in Reef Damascus, killing a number of militants and destroying a mortar and various kinds of ammunition.
The army units destroyed militants' gathering centers North of Rankus, Northeast of al-Nabk, South of Adra and East of Deir Atiyyeh.
The conflict in Syria started in March 2011, when sporadic pro-reform protests turned into a massive insurgency following the intervention of western and regional states.
The unrest, which took in terrorist groups from across Europe, the Middle-East and North Africa, has transpired as one of the bloodiest conflicts in recent history.
As the foreign-backed insurgency in Syria continues without an end in sight, the US government has boosted its political and military support to Takfiri extremists.
Washington has remained indifferent to warnings by Russia and other world powers about the consequences of arming militant groups.