Syria
Syrian Awqaf Minister: Scholars have Important role in Preserving Homeland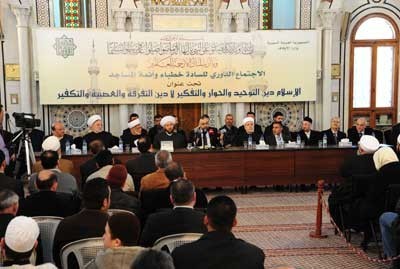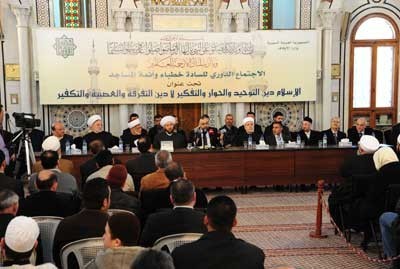 Minister of Awqaf (Religious Endowments) Mohammad Abdul-Sattar al-Sayyed affirmed the important role of the Islamic scholars and Imams to increase the awareness of citizens towards the conspiracy which targets the Syrian national unity.
Meeting the imams and preachers on Wednesday, the Minister pointed out to the important role of "the owners of tribunes" in preserving the homeland and its sons, based on their national and religious duty in facing the conspiracies against Syria.
"Throughout long history, Syria has given a pattern of the Islamic discourse, distinguished by moderation and openness which differs from the Wahabi pattern which is not the Islam of heaven," the Minister said.
For his part, Syria's Grand Mufti, Sheikh Ahmad Badr al-Din Hassoun said that during the current stage, all preachers should embrace reconciliation and frankness, calling on scholars not to stand on neutral, reminding that they have to call for amity and tolerance.