Syria
Syrian delegation plane arrives at Geneva airport after four hour delay at Athens Airport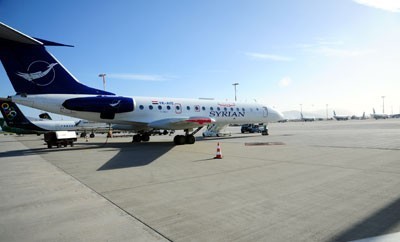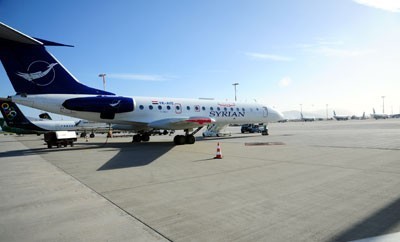 The plane of the Syrian official delegation participating in the international conference on Syria arrived at Geneva airport after being delayed at Athens International Airport for four hours due to being prevented from refueling.
Earlier, SANA's correspondent, who is on the plane as part of a media delegation, said that the Secretary General of the Greek Ministry of Foreign Affairs also relayed the Greek authorities' apology for the unintentional delay to the crew and passengers, particularly to the members of the official delegation.
In turn, Olympic Air apologized to the crew of the plane and the official and media delegation, saying that the delay was caused by reasons beyond its control, adding that the plane has been refueled and took off towards its original destination.
The private plane carrying the delegation left Syria on Tuesday morning and landed at Athens International Airport around 12 PM Damascus time. Upon its arrival there, the pilot was informed that it cannot be refueled due to the European sanctions imposed on Syria, despite having all the proper clearances for entering the airspace of the concerned countries and landing and refueling at the aforementioned airport. This caused the plane to wait for four hours.
The official delegation informed the UN office in Geneva of the situation, and that the office promised to make the necessary calls to ensure that the plane is refueled.
This delay resulted in the head of the delegation, Deputy Prime Minister, Foreign and Expatriates Minister Walid al-Moallem, being unable to reach Montreux, Switzerland, in time for his scheduled meeting with UN Secretary-General Ban Ki-moon on the eve of the begining of the international conference on Syria "Geneva 2."