Syria
Syrian Deputy FM: Assad must bless any Syrian solution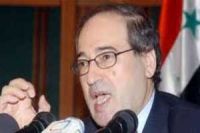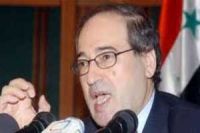 The Syrian deputy foreign minister says no solution proposed at the peace talks planned for next month in Geneva will be implemented without President Bashar al-Assad's approval.
In remarks published by the Syrian media on Sunday, Faisal Muqdad said, "The Syrian delegation at Geneva will be working under Assad's directives, and any solutions proposed will have no impact unless Assad approves of them".
He condemned certain states, which have called for Assad's resignation, saying the president "represents Syria's sovereignty and unity".
Muqdad added that "in their closed meetings, Western leaders say there is no replacement for Assad".
Russia and the US have been pushing to bring the Syrian government and the opposition to the negotiating table.
The Geneva 2 conference is seen as a chance to find a political solution to the Syrian crisis. The event has been delayed for months, but Moscow and Washington are now trying to fix a date for it in January next year.
The Syrian deputy foreign minister also said that at Geneva 2, "we will gather around the table and we will discuss, without foreign interference… and there will be an enlarged government".
Russia and China have urged the presence of the Islamic Republic of Iran in the conference.