Syria
Syrian envoy warns against usage of chemicals by armed outfits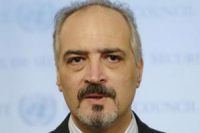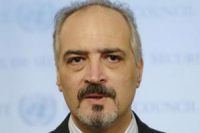 The Syrian envoy to UN, Bashar al-Jafari, has sent two letters addressed to UN chief and head of UN Security Council, warning against the efforts of Syrian opposition groups to produce and use chemical warfare.
This letter points out that the armed opposition groups in a base in Turkey's soil have completed the production of one or several chemical bombs and intend to use them in Syria.
Meanwhile, in the recent weeks, the Zionist regime's media have blatantly staged a wide-scale baseless controversy about what they refer to as Syrian government's intention to use chemical warfare against the opposition.
Previously, the Syrian envoy to UN had warned against such baseless propaganda campaigns by the Zionist regime and the West.