Syria
Syrian flag raises over Nawa after city freed from terroirst control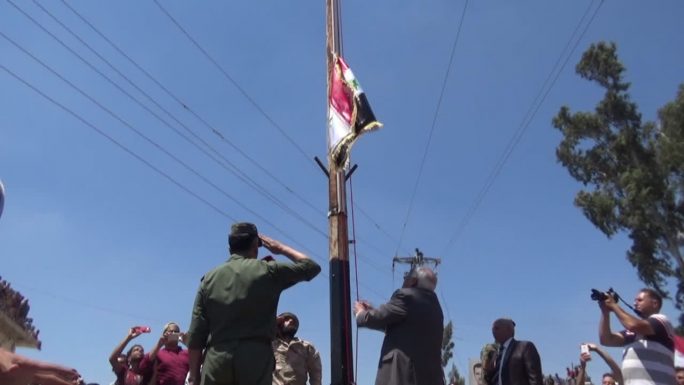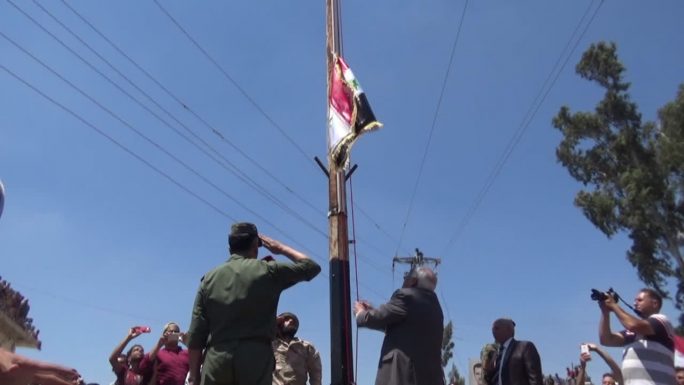 Residents of Nawa in western Daraa took to the streets on Tuesday, to voice their support for government forces, after the city was freed from militant control last month.
Local residents gathered in the city's centre, where they hoisted the Syrian national flag.
Some held up portraits of Syrian President Bashar al-Assad, while others chanted and clapped.
The Syrian Arab Army was able to take over Nawa in late July, putting an end to the rebel control over this large town in western Daraa
Last month, militants surrendered to the Syrian government after reaching a reconciliation deal, under which they would hand over heavy weaponry and give up the hills around the city.