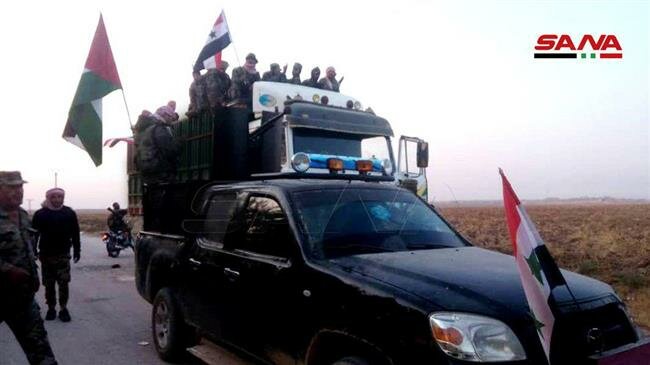 Syria's official news agency SANA reported the fighting on Sunday afternoon, saying that the clashes took place after the area came under attack from the Turkish side.
There were no immediate reports about possible casualties.
The development came only three days after Turkish forces and their allies attacked Syrian government troops in northeastern Syria.
SANA said the allies attacked Syrian army positions outside the town of Tal Tamr.
Syrian army deployed in new areas near Turkish border
Meanwhile, Syrian army units on Sunday were deployed to new areas in northern Syria near the Turkish border.
The army units entered the villages of Um al-Harmala, Bab al-Khair, Um Ashba and Assadiya on the outskirts of Ra's al-Ayn in Syria's northeastern province of Hasakah.