Syria
Syrian forces kill more terrorists from Blasphemy bloc in Aleppo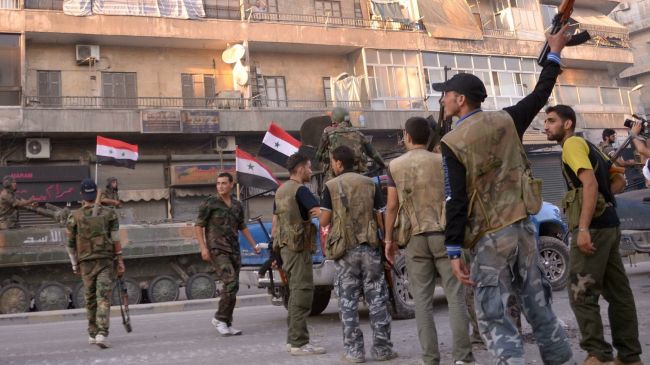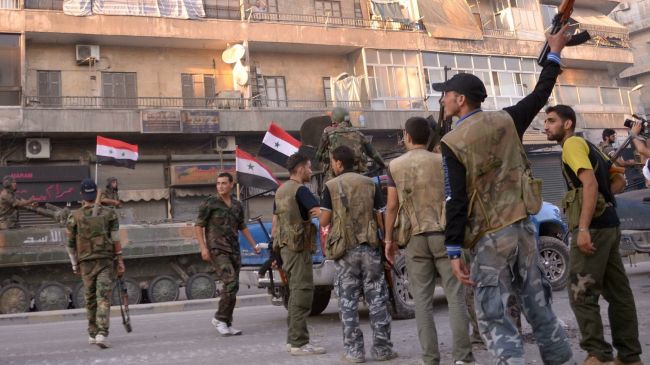 The Syrian Army forces have killed a number of foreign-backed terrorists in the suburbs of the country's largest city of Aleppo as clashes continue in the northern city.
Syrian troops carried out several operations in Aleppo's suburbs on Wednesday, killing tens of insurgents in Nubul, Hoor, and al-Atareb areas, SANA reported.
The armed forces also eliminated scores of terrorists who were trying to enter the city through Andan, Hraitan, and Qabtan al-Jabal districts.
During a separate operation in the villages of Ikhtiarin, Tal Jabin, and near the municipality in Manbjen and Mare'a in Aleppo countryside, Syrian troops targeted vehicles carrying insurgents and killed a large number of them.
Syria has been the scene of deadly unrest since mid-March, 2011, and many people, including large numbers of army and security personnel, have been killed in the violence.
Damascus blames outlaws, saboteurs, and armed terrorists for the unrest while the opposition accuses the security forces of being behind the violence.
The Syrian government says the chaos is being orchestrated from outside and accuses certain Western and regional countries, including Saudi Arabia, Qatar and Turkey, of arming and funding insurgents operating in the country.