Syria
Syrian forces kill two al-Qaeda leaders, terrorists near Aleppo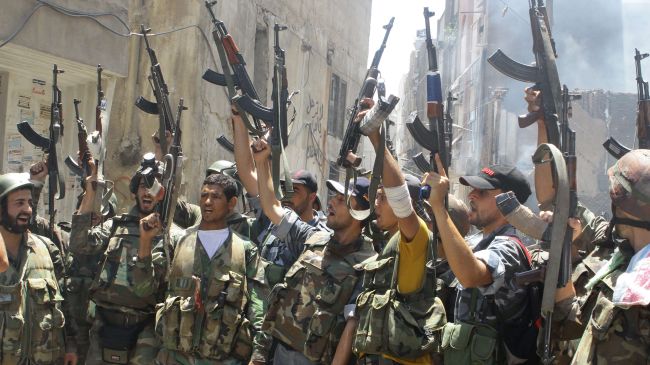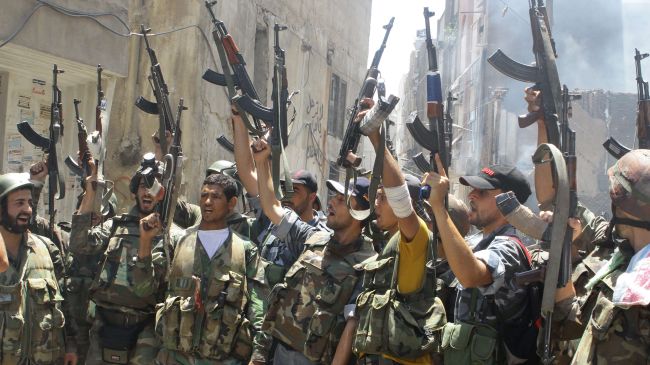 Syrian security forces have killed two local al-Qaeda leaders and nearly two dozen foreign-sponsored terrorists in clashes near the northwestern city of Aleppo, Press TV reports.
The security forces carried out an operation in the town of Tal Rafa'at, about 38 kilometers (23 miles) north of Aleppo, on Tuesday, killing the al-Qaeda leaders.
The government troops also killed at least 20 terrorists during clashes in a rural area near Aleppo.
Meanwhile, fighting continues between the Syrian army and the terrorists in several areas of Aleppo, including the northern neighborhood of Ashrafyiah, the southern district of Sokkari and the central area of Seif al-Dowla.
Reports say the insurgents have also attacked the police department in the city.
Similar clashes have also been reported in the western city of Homs over the past few days.
Many people, including large numbers of security forces, have been killed in the turmoil in Syria that began in March 2011.
On August 5, US senators John McCain, Joseph Lieberman and Lindsey Graham said Washington should "directly and openly" provide assistance, including weapons, intelligence and training, to the insurgents in Syria.
Syria has been the scene of unrest since March 2011. Because the presence of armed groups who are supported, financed and armed by Washington, Tel Aviv, Ankara, London, Paris, Berlin and certain Arab regimes.
Zionist Slaughterer Israeli spy chief says Tel Aviv supports regime change in Syria, amid ongoing efforts by the anti-Syria governments to oust President Bashar al-Assad.
"I hope it (regime change in Syria) will happen, even though I don't know when or how," Dan Meridor, who also serves as the deputy prime minister of the Tel Aviv regime, said on Tuesday.
He also expressed "hope" that the "new Syria will understand that joining Iran is a mistake that brings isolation from the Western world."
The latest remarks by the Zionist Salughterer Israeli official come as anti-Syria Western regimes along with Saudi Arabia, Turkey and Qatar have been supporting terrorists inside Syria.
Syrian President Bashar al-Assad said on August 1 that the country is engaged in a "crucial and heroic" battle that will determine the destiny of the nation.