Syria
Syrian forces take control of key town near Damascus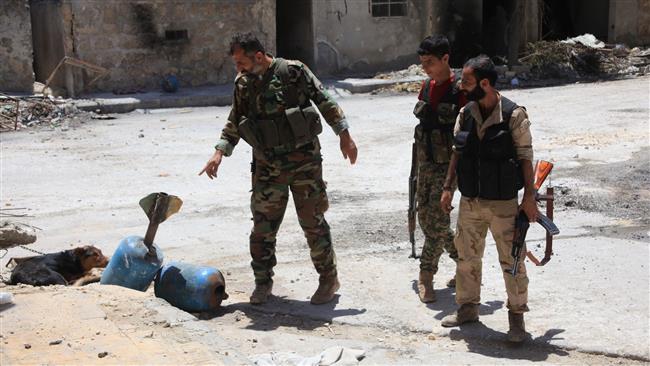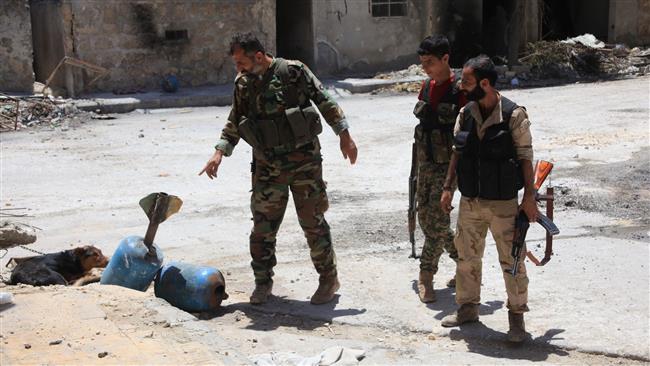 Syrian forces on Friday took control of a strategic town in the Wadi Barada region near the capital Damascus amid ongoing battles against Takfiri terrorists in the country.
The Syrian army restored security to the town of Harira, northwest of Damascus, a military source told Syria's official news agency SANA.
The Syrian army and fighters from the Lebanese resistance movement Hezbollah have been engaged in fighting against Takfiri militants in the northwestern countryside of Damascus since Thursday afternoon.
Terrorists of the al-Nusra Front and Ahrar al-Sham are present in a number of villages and towns in Wadi Barada, SANA said.
The Syrian military achievement in Wadi Barada comes as Syrian President Bashar al-Assad said recently that over 5,000 terrorists have entered the northwestern city of Aleppo via the Turkish border over the past two months.
In an interview with Cuba's official news agency Prensa Latina released on Thursday, Assad said Turkey and its allies such as Qatar and Saudi Arabia "worked hard … to send as much as they can of the terrorists, the estimation is more than 5,000 terrorists, to Aleppo… during the last two months, in order to recapture the city…, and that didn't work."
The UN has stopped its official casualty count in Syria, citing its inability to verify the figures that it receives from various sources. The last time United Nations Special Envoy for Syria Staffan de Mistura released an estimated figure, he said over 400,000 people have been killed in the conflict in Syria since March 2011.