Syria
Syrian Forces Win Back Strategic Heights in Lattakia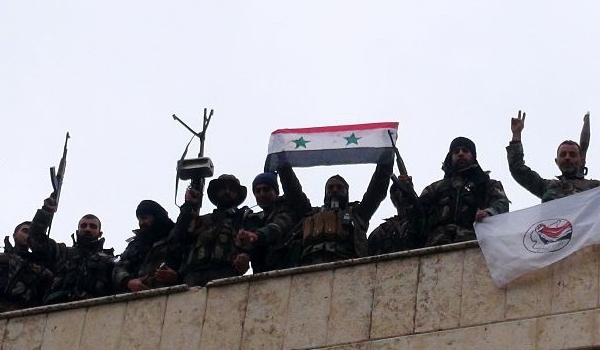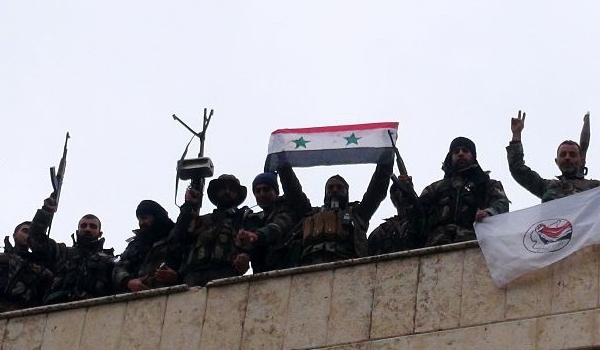 The Syrian army and their allies retook control of strategic heights in the Northern parts of Lattakia province after heavy clashes with terrorists.
The Syrian and resistance forces could seize back Rasha heights near the strategic town of Kanasba from militants after night-long operations and killing and wounding several terrorists.
Concurrently, with the Syrian forces and their Iraqi allies' operations in the region, the Syrian army's artillery units hit the terrorists' positions in Badama and al-Hanboushia areas.
In an important development in Lattakia earlier this week, Khaled Abu Saqqar, a notorious top leader of the Al-Nusra Front terrorist group, who earned universal recognition after eating the heart and liver of a dead Syrian soldier in front of cameras in 2013 and when he was an FSA Commander, was killed in fierce clashes with the Syrian army.
Khaled Abu Saqqar was killed in the Syrian army's attacks on the Al-Nusra Front's military positions in the Northeastern part of Lattakia province on Tuesday.
Abu Saqqar had been a member of Al-Farouq Brigades affiliated to the Free Syrian Army before joining Al-Nusra Front.
Abu Saqqar's convoy was targeted by the Syrian army along the road to the Kurdish Mountains (Jabal Al-Akrad) in Northeastern Lattakia.
Abu Saqqar is infamous for video showing him eating the organ of a dead Syrian soldier in Homs province in 2013.