Syria
Syrian government spies taunt jihadists as Idlib battle looms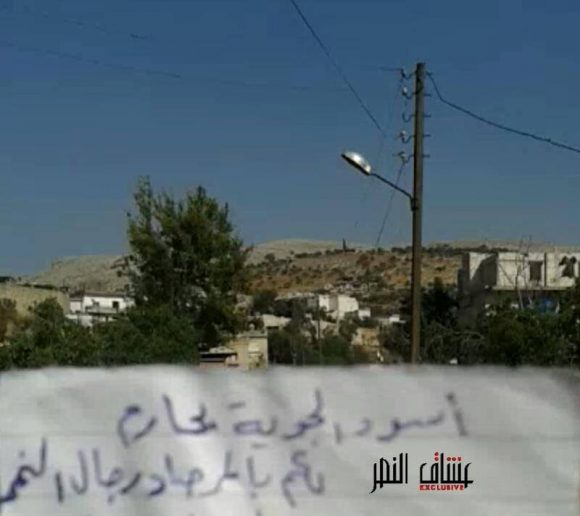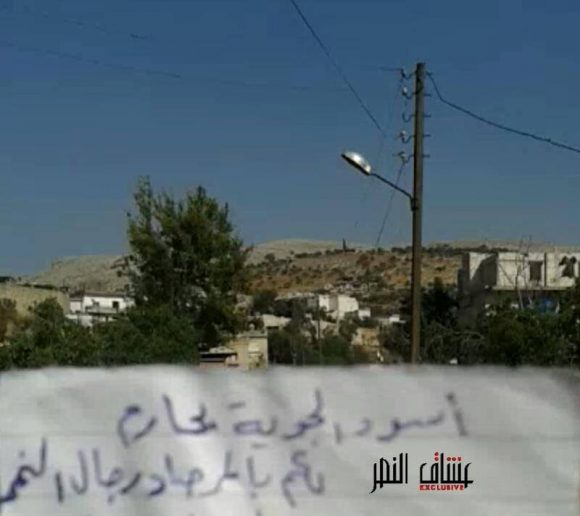 Hand-written leaflets declaring allegiance to the Syrian Army from inside jihadi-held towns in northern Syria have sparked both outrage and anticipation as the battle for Idlib drawing near.
The leaflets were made and posted by what has been recently known as "Intelligence of Tiger Forces"; a network of pro-government sleeper cells deployed to most jihadi-controlled areas across the province of Idlib.
The publications affirm 'full readiness' to be re-activated once the right time comes; in an indication to the prospected battle to be launched soon by the Syrian Army to fully retake Idlib once southwest offensive is concluded.
According to the pictures posted by the official Facebook page of Tiger Forces, the spies are based in Harem, Saraqib and Kafr Naha of Idlib province, as well as al-Eiss of southern Aleppo.