General
Syrian Government Suspends Free Trade Zone Agreement with Turkey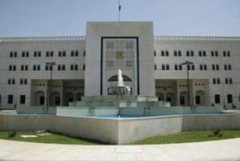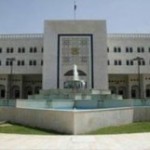 In response to the measures announced by the Turkish Foreign Minister at his press conference regarding Syria Wednesday, the Syrian government decided to suspend the Free Trade Zone agreement between Syria and Turkey, official Spokesman of the Syrian Foreign and Expatriate Ministry stated on Thursday.
The Syrian Government studies taking other procedures that match with what has been declared by the Turkish Minster.
Turkey's Foreign Minister announced yesterday halting a loan by the Turkish Import & Export Bank to finance Syrian infrastructure projects, suspending relations between the central banks in both countries, freezing the financial assets of the Syrian government and halting deals of financial credits in Syria in addition to suspending the Higher Strategic Cooperation with Syria.