Syria
Syrian Gov't Forces Cut off Terrorists' Supply Road in Eastern Outskirts of Aleppo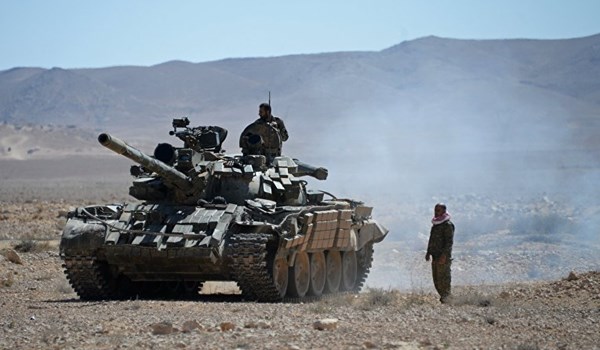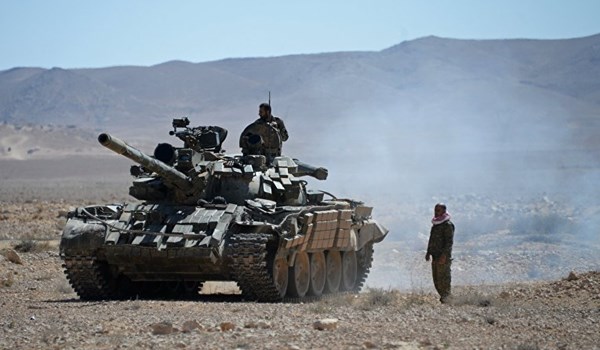 Syrian Army soldiers and popular forces cut off Jeish al-Fatah's key supply route to Northeastern Aleppo, forcing terrorists in at least three districts of the city to face an acute shortage of arms and ammunition supplies, military sources said Saturday.
"Syrian government forces marched on terrorists' positions in al-Brij and Mojbal al-Nazarat in the Northern side of Aleppo and, meantime, seized control over a strategic road in the Eastern outskirts of the city used by the terrorist groups to transfer arms and ammunition cargos to Jeish al-Fatah's positions in the Northeastern and Northern districts of Aleppo," the sources said.
Following these advances in the North and the cut-off of the supply route in the East, now the army has the upper-hand in the frontline along Hananou Youth Housing Complex, Hananou and al-Anzarat region, according to the source.
"Following the recent advances of the the Syrian army in the region, terrorists seem to be ready for a rapid defeat in Hananou Youth Housing Complex, Hananou district and al-Anzarat battlefield," they added.
"The Syrian army pushed the terrorists back form al-Brij, South of Handarat region, first and after establishing control over the al-Brij hill and Mojbal al-Nazarat they are now at the gates of Sawq (bazaar) Jom'eh area," the sources stated.
"In a later move, the army soldiers managed to lay siege on the terrorists in Hananou Youth Housing Complex, Hananou and al-Anzarat region from the North and the East."
Earlier reports said that pro-government forces in Syria's Aleppo province are marching on terrorist-held regions in the key city, inflicting major loss and casualties on Jeish al Fatah terrorists in well-concerted advances from the South and Northeast.
Syrian government forces, in fresh round of joint offensives, drove terrorists from Agricultural training center and the regions of al-Mojbal, Katlat al-Rawafe'a, al-Hankarat and al-Ma'amel Northeast of Aleppo city, leaving scores of Jeish al-Fatah terrorists dead or wounded.
A large number of terrorists were also captured in the government forces' operation in Northeastern Aleppo.
Syrian pro-government forces also launched fresh attacks on Jeish al-Fatah's positions in Sheikh Saeed districts to capture al-Marjeh region, field sources said, adding that scores of militants have been killed or wounded in the tough battle underway in Sheikh Saeed.
Military analysts believe that the Syrian army is trying to press the terrorists through multiple fronts from the Northern and Southern directions to eventually launch a crushing attack on their concentrated positions.