Syria
Syrian Grand Mufti hails impending liberation from terrorism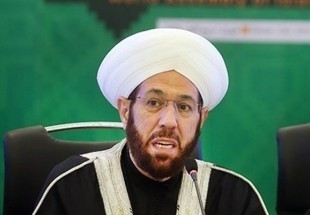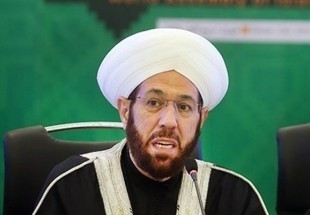 Ahmad Badr eddin Hassoun, grand mufti of Syria, in his Friday sermon in al-Rawza Mosque, Aleppo, hailed the approach of full liberation of the country from terrorism calling those taken in by opposite front and the those in exile to rise for reconstruction of the country, reported Taqrib News Agency (TNA).
He addressed the armed groups in the suburbs of Aleppo and stressed," Here I address our brothers in western Rif that our arms and hearts are open to welcome you and reconcile with you."
The cleric added," Foreign forces in Raqqah, Idlib and other regions will have no place in this country."
He also called the Kurdish forces to safeguard the country and reject the plots by western countries.
Grand Mufti of Syria slammed the hostile propaganda by some Arab media and said," Our nation has been through the worst sufferings during the past seven years which have not been suffered by any of our brothers in other countries like Yemen, Iraq, Palestine or Algiers."
Hassoun demanded Syrian authorities to focus all their efforts for meeting the demands of the people in Aleppo.