Syria
Syrian issue impacts fate of all Muslims: Iran Majlis speaker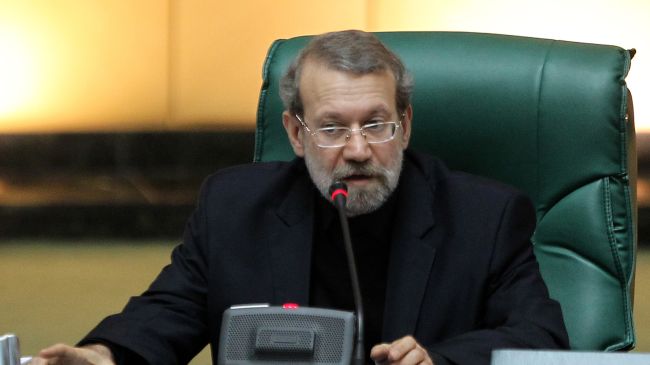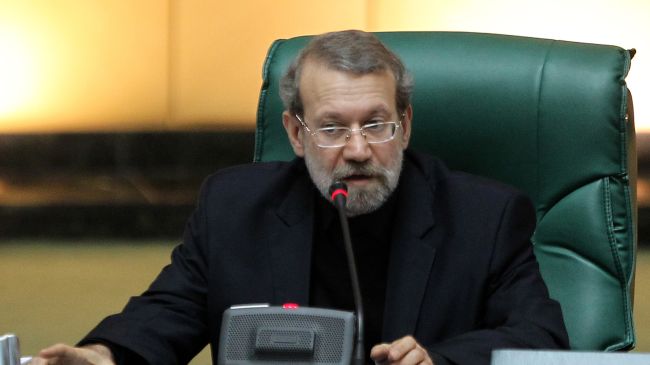 Iran's Majlis Speaker Ali Larijani says the entities interfering in Syria have waged a 'fateful' war in the Arab country that will impact the interests of all Muslims.
"The issue of Syria does not merely involve a debate over democracy, because when you have this volume of arms entering a country, one cannot regard establishing democracy as the reason for the move (the entry of arms), but what these states are after [in Syria] is a bigger plan; that is why they have expanded the battle scene and initiated a fateful battle in the region that is tied to the interests of all Muslims," Larijani said Tuesday evening during a public Ramadan event in the holy city of Qom.
Noting the insistence of some Western countries on meddling in the Syrian affairs, the top Iranian legislator underlined that the significance of the Syrian issue is not just an internal matter, but a subject that should be probed and assessed from different perspectives.
The outcome of the Syrian issue may have its ramifications in Iran and across the globe, and therefore it must be closely assessed," the Majlis speaker emphasized.
Larijani also asserted that one reason for creating the crisis in Syria was "to break the isolation of the Zionist regime (Israel) in the recent years," adding that the defeat of the Israeli forces in their 33-day war against Lebanon in 2006 as well as the 22-day military assault on Gaza in 2008 placed the regime under isolation.
The senior Iranian official further pointed to the enemies' efforts to focus their attention on Iran's economic sector, stressing that their extensive measures have largely proved ineffective.
Syria has been the scene of unrest since March 2011. Because the presence of armed groups who are supported, financed and armed by Washington, Tel Aviv, Ankara, London, Paris, Berlin and certain Arab regimes.
Zionist Slaughterer Israeli spy chief says Tel Aviv supports regime change in Syria, amid ongoing efforts by the anti-Syria governments to oust President Bashar al-Assad.
"I hope it (regime change in Syria) will happen, even though I don't know when or how," Dan Meridor, who also serves as the deputy prime minister of the Tel Aviv regime, said on Tuesday.
He also expressed "hope" that the "new Syria will understand that joining Iran is a mistake that brings isolation from the Western world."
The latest remarks by the Zionist Salughterer Israeli official come as anti-Syria Western regimes along with Saudi Arabia, Turkey and Qatar have been supporting terrorists inside Syria.
Syrian President Bashar al-Assad said on August 1 that the country is engaged in a "crucial and heroic" battle that will determine the destiny of the nation.