Syria
Syrian Kurds liberate two ISIL-led villages near Kobani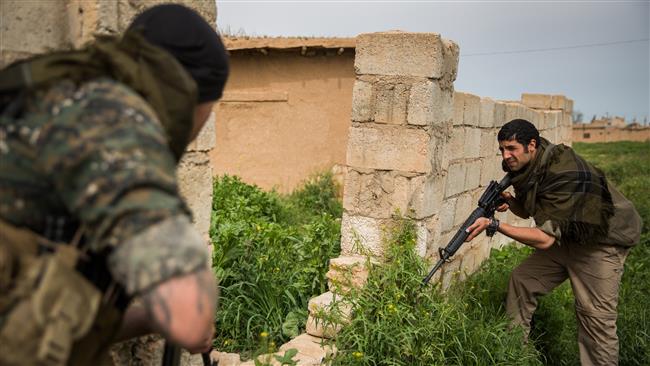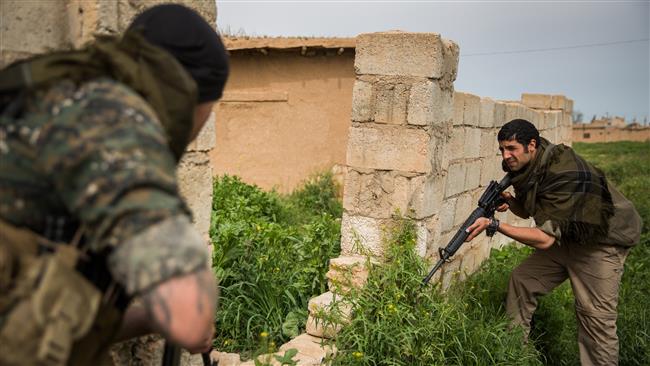 Syrian Kurdish fighters have recaptured two villages near Syria's northern border town of Kobani from the ISIL terrorist group.
Reports say Kurdish fighters took the control of Arna and Hadid southwest of the town following fierce clashes with the ISIL terrorists.
Fresh clashes also broke out between the two sides on the Aleppo-Hasakah road following the ISIL attack on the villages.
Kurdish fighters seized Kobani, known in Arabic as Ain al-Arab, on the border with Turkey on January 26. Since then battles have continued to recapture some 350 nearby villages near the town.
On Saturday, YPG also said in statement that its forces recapture the village of Tel Majdala in the western countryside of Hasakah in northeastern Syria following heavy clashes with the ISIL terrorists.
The statement said that the clashes erupted on Friday and lasted until Saturday evening in the villages of Ashra and Majdala.
"The clashes ended with the YPG's control of the Majdala village," it said.
Kurdish fighters take part in a training session on April 30, 2015 in the southwestern Syrian region of Ras al-Ain, close to the Turkish border. © AFP
The Kurdish fighters also killed 38 ISIL terrorists and seized a large amount of weapons and ammunition, it added.
More than 220,000 people have reportedly died in nearly four years of conflict in Syria. In 2014 alone, over 76,000 people, including thousands of children, were killed in the country.
Violence has also upended the lives of many, forcing more than 7.2 million Syrians from their homes, according to the United Nations.
The Takfiri terrorist groups, with members from several Western countries, control parts of Syria and Iraq, and have been carrying out horrific acts of violence such as public decapitations and crucifixions against all communities such as Shias, Sunnis, Kurds and Christians.