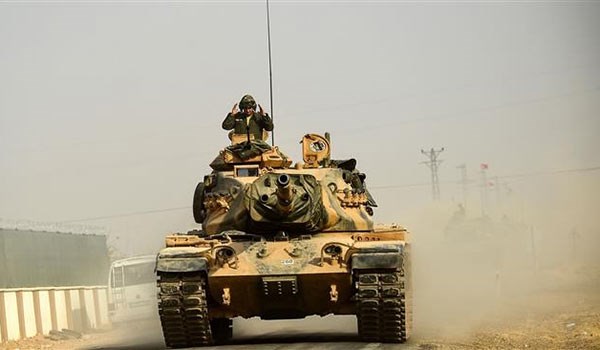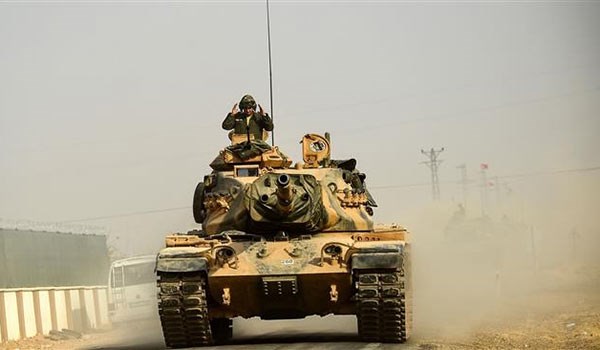 A senior Syrian legislator underlined that the Turkish army's deployment in Jarabulus city in Aleppo is a ridiculous theatrical show directed by Washington.
"Occupation of Jarabulus by the Turkish army is a ridiculous play and Hollywood movie and the Americans are skilled in producing such movies," Omar Owsi was quoted as saying by al-Watan newspaper on Tuesday.
Noting that Turkey doesn't intend to fight against the ISIL by the deployment of forces in Jarabulus, he said 48 hours before the attack, the ISIL terrorists were divided into two groups; one group moved to Turkey and returned to Jarabulus with the Turkish tanks and another group moved towards al-Bab and gathered there since the city is the ISIL's main stronghold in the Northeastern parts of Syria.
Another Syrian lawmaker disclosed that no real battle took place in Jarabulus and the ISIL terrorists left the city at the order of Ankara, adding that positions of the Kurdish fighters are under fire by Turkey in the meantime.
"The Turkish army is still bombing and targeting the positions of the separatist Kurds, Syrian Democratic Forces (SDF), near Jarabulus," Ahmad Mare'i told FNA on Saturday.
Stressing that observers are aware that Turkey seeks to improve the image of terrorists by involving the Free Syrian Army (FSA) militants in Jarabulus developments, he said, "What happened in Jarabulus was no real battle as there was no actual war in there and ISIL retreated in a move that signified the terrorist group had received orders from the foreign (Turkey) parties for evacuating the city."
Mare'i underscored that the Turkish army didn't participate in the operations in Jarabulus to support the Syrian people, rather it sought to stop the Kurdish forces' advance in the region.
The Turkish Army with the air support of the US-led coalition launched a military operation on Wednesday to allegedly drive ISIL out of Jarabulus city.