Syria
Syrian MP: Turkey Seeks to Reoccupy Aleppo by Afrin Attack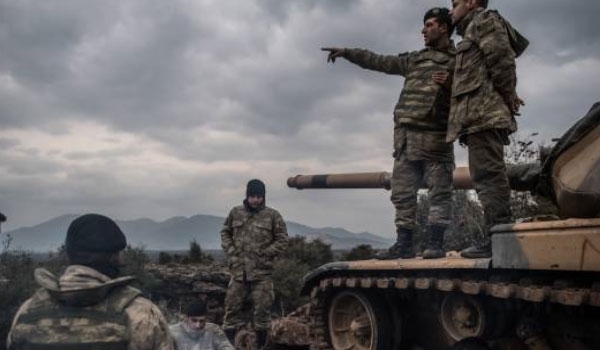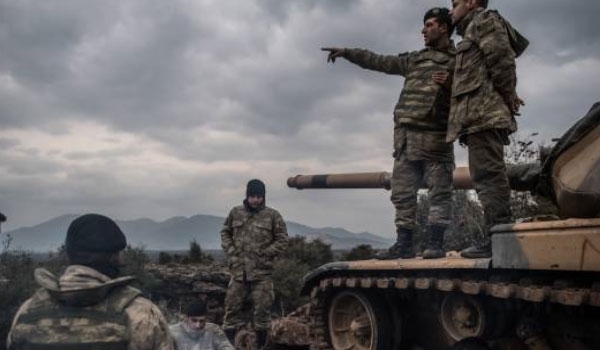 A senior Syrian parliamentarian warned that Turkey's military attacks against Afrin and Northern Syria are aimed at reoccupation of Aleppo with the US support.
"The Turkish officials had earlier revealed the country's goal in attacking Afrin which is actually occupation," Fares al-Shahabi said on Tuesday.
"Turkey's invasion of Northern Syria is meant to end up in reoccupation of Aleppo," he added.
Al-Shahabi said that the US which is aware of Turkey's intentions in the region doesn't want to darken relations with the country as it prefers Ankara to the Kurdish forces and will throw the Kurds away after attaining its goals.
Turkey's Operation 'Olive Branch' kicked off on Saturday from air and ground around the area of Afrin in Syria's Aleppo to oust the Kurdish People's Protection Units (YPG), which Ankara views as a terror organization and the Syrian branch of the outlawed Kurdish Workers' Party (PKK).
Syrian President Bashar al-Assad on Sunday stressed that Turkish offensive in Afrin is part of Ankara's strategy based on supporting terrorists.
The Syrian government has condemned the "brutal Turkish aggression" against the Kurdish-controlled enclave of Afrin, rejecting Ankara's claim about having informed Damascus of the operation.
The Damascus government had made clear to Ankara that it considers Turkey's military presence on its territory as a violation of its sovereignty, and warned that it will shoot down Turkish bombers in Syrian airspace.
Washington also continues providing Kurdish fighters with more military hardware in Syria despite US President Donald Trump's promise to his Turkish counterpart to halt arms shipment to the Kurdish fighters.
Ankara said late November 2017 that US President Donald Trump told Tukey's President Recep Tayyip Erdogan that he had issued instructions that weapons should not be provided to Kurdish fighters in Syria.
According to reports, the US plans to keep its troops in Syria long after the defeat of ISIL. Washington has been justifying its deployment of ground troops in Syria, which violates the embattled nation's sovereignty, by citing the need to fight ISIL.