Syria
Syrian People storm US-backed Saudi embassy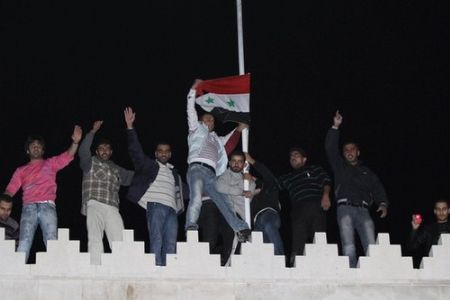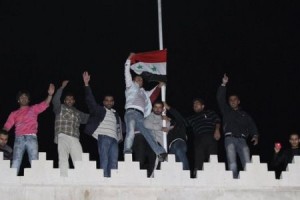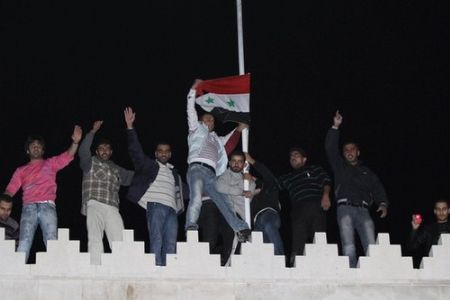 Syrian protesters have stormed the Saudi and Qatari embassies in Damascus to voice their outrage at an Arab League's decision to suspend Syria's membership in the body.
The incident occurred late on Saturday when thousands of people poured into the streets of Damascus to stage protest rallies in front of the Qatari, Saudi, Turkish and US embassies.
Demonstrations were also held in Syria's major cities of Aleppo, Raqqa, Lattakia, Tartous, Hasaka and Sweida.
In Damascus, some protesters broke into the Saudi embassy while some accessed the rooftop of the Qatari embassy building and raised the Syrian national flag.
Others pelted the Qatari facility with tomatoes and eggs to protest against Doha for heading the Arab League emergency session, where the suspension was announced earlier in the day.
Chanting slogans in support of Syrian President Bashar al-Assad, the protesters then gathered in front of the Turkish and US embassies, condemning the Arab bloc for acting out a plot they said had been hatched by the United States.
A similar protest was held against the Saudi and israel-backed Al-Arabiya and Al-Jazeera news channels in the Jordanian capital, Amman.
The angry protesters tried to break into the buildings of news channels, which they blamed for following a US and israeli agenda against Syria.
The Arab League voted "to suspend Syrian delegations' activities in its meetings" until the peace plan proposed by the body is implemented by the Syrian government.
It also urged US and israel-backed Arab countries to recall their ambassadors from Damascus and called for the imposition of economic and political sanctions on Syria.
The announcement of Syria's membership suspension came during an emergency meeting at the League's headquarters in the Egyptian capital, Cairo.
Syria has been experiencing a deadly unrest since mid-March and according to the United Nations, over 3,500 people have been killed in the violence. Hundreds of Syrian security forces are among the dead.
Damascus blames the violence on outlaws, saboteurs and armed terrorist groups sponsored by foreign countries.