Syria
Syrian PM Al-Halqi from Tehran: Expanding cooperation with Iran at all levels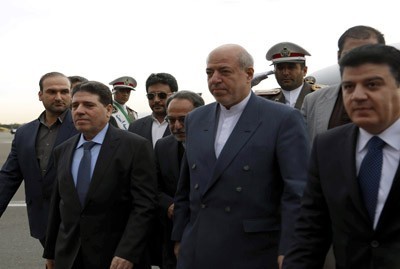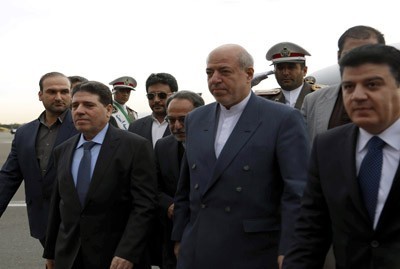 Syrian Prime Minister, Dr. Wael al-Halqi on Friday paid an official visit to Iran, leading an official delegation to hold talks with top Iranian officials aimed at enhancing cooperation and coordination between the two friendly countries.
In statements to journalists upon his arrival at Mehrabad Airport in Tehran, Dr. al-Halqi said the visit comes in the framework of bolstering mutual cooperation and coordination at all economic, scientific, trade, health and development levels, broadening their prospects and opening new venues for cooperation.
He also underlined the importance of activating agreements between the two sides and inking new ones, providing the basic requirements for Syrian citizens, establishing new development projects and activating the Iranian credit line for enhancing the steadfastness of Syria.
He pointed out that Iran's strategic success in its nuclear file and its emergence as a key player on the international arena, as well as the epic victories of the Syrians against the global war have led to a growing of the axis of resistance and foiling western colonial schemes.
Al-Halqi also referred to the astounding victories of Syria and Iran that came due to the strategic mutual relations between the two countries, whose foundations have been laid by Imam Khomeini and the late President Hafez al-Assad, that, he said, are growing deeper under the leadership of President Bashar al-Assad and Iran's President Hassan Rouhani.
PM al-Halqi congratulated the leadership and people in Iran for the achievements at all scientific, industrial, economic and development levels "that were crowned with recognizing Iran's right to use nuclear energy for a quantum leap in the comprehensive development in Iran."
The official delegation to Iran comprises Deputy Prime Minister, Foreign and Expatriates Minister Walid al-Moallem, Minister of Electricity Imad Khamis, Minister of Health, Dr. Saad al-Nayef, Minister of Petroleum and Mineral Resources Sulaiman al-Abbas, Secretary- General of the Cabinet, Tayseer al-Zoubi.